Animal Care Level 2
AOL128
Certificating as an animal care specialist is a great way to get started in any career that involves animals. This course will teach you how to look after animals, both in terms of healthcare and grooming. Moreover, it will help you better understand the animal care industry as a whole.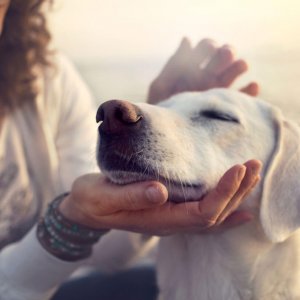 Animal Care Level 2
Flexible study options
Choose a study format
Choose a way to pay
Animal Care Level 2
Choose enrol option
About This Course
Interested in inspecting the welfare and conditions of pets, farm animals and zoo animals?
Learn about animal welfare charities and small local pet shops, with the chance of a fascinating career in many animal related industries.
This course gives you a full understanding of the animal care sector, covering all elements to be certificated at level 2.
Cover the needs of an animal, create their feeding plans based on different breeds, setup their accommodation, learn how to handle animals in the correct way, administer first aid, identify poor health, recognise abnormal behaviour and the legal aspects of dealing with animals.
Our home learning courses are stress free, allowing 12 months for completion, working around your lifestyle. Enrol today to lock in our special offer pricing.
Course Units
Unit 1: Maintain Animal Health and Welfare
Legislation
The Role of the Vet
Intensive Farming
Free Range Farming
Illness and Disease in Animals
Unit 2: Animal Nutrition and Feeding
Feeding Types
Key Parts of the Animal Diet
Feeding Behaviours
Unit 3: Principles of Animal Biology
Grouping and Classifying Animals
The Biology of the Animal Body
Unit 4: Animal Behaviour and Handling
Why do humans want to learn about animal behaviour?
What Influences Animal Behaviour
Common Typical Animal Behaviours
Safety Guidance for Handling Animals
Unit 5: Animal Breeds and Grooming
The purpose of grooming
Tips & Equipment for Grooming
Grooming for Cats, Dogs, Rabbits, Horses & Livestock
Unit 6: Animal Accommodation
Aims of Animal Accommodation
Considerations when providing boarding accommodation
Disposing of Animal Waste
Designing and Managing Home Environments
Housing and Managing Exotic Pets
Housing and Managing Farm Livestock
Assessment
Our Animal Care Level 2 course is assessed by your tutor via a series of each to understand written assignments, you will submit them to be marked and have the chance to resubmit as many times as you need. There is no external exam to complete.
Required Knowledge
No prior knowledge or skills in animal care is needed in order to enrol onto this course, making it ideal for those just starting out in this career field.
Awarding Body
Upon successful completion of this course, you will receive certification from National Institution of Qualifications (NIOQ).
This course has been designed to meet the requirements of specific learners or employers. It is endorsed by National Institution of Qualifications, meaning the course has undergone external quality checks to ensure that they are maintained and delivered to an excellent standard.
National Institution of Qualifications are a national certificating organisation. Endorsement of our courses ensures learners have access to high quality materials that cover all learning outcomes, helping them to achieve their potential.
Support
From the guidance of our personal tutors whose industry experience within animal care can help to support and mentor your studies, to our comprehensive study guide and course materials; from day one we will go above and beyond to help you succeed in your studies.
Students are provided with tutor support, inclusive of marking for a period of 12 months from the start of their course.
You too can take advantage of the extensive knowledge base of our personal tutors and use their experiences to get all of your questions answered. Similarly, our student support team are readily available to lend you their advice and guidance as they help you to decipher your course materials and answer your questions.
Only one click away, you can trust that help will be there when you need it…
Frequently Asked Questions
Happy learners who completed this course
Animal Care Level 2
I decided to sign up to this c ...
I decided to sign up to this course because I love animals. The course is really easy to follow and the support is great.
Why learn with us?
Trusted and regulated
Study A Levels, GCSEs, Qualifications, and Endorsed Courses
Money-back guarantee
14-day money-back guarantee (terms apply)
Flexible, simple learning
Study at your own pace in your own space, without pressure
Personal expert support
Full 1-2-1 tutor support on all courses every step of the way
Price-matched courses
We guarantee to match prices (plus 5% extra off on top)
Dedicated support
We are open 9am–10pm, 7 days a week, to help our learners
Independantly accredited
Our courses are accredited by independent awarding bodies
0% finance
Get 0% finance on many of our courses
Free business course
Free business start-up short course with every purchase