A Level Chemistry
AOL503
This course will allow you to develop both your practical and theoretical knowledge of chemistry. You will be able to carry out experiments and investigate activities in a range of context. Achieving this qualification will enable you to apply for positions within many exciting careers such as engineering, pharmaceuticals etc. Whatever you decision, we would be pleased to assist with your career development.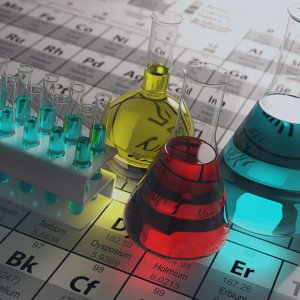 A Level Chemistry
Flexible study options
Choose a way to pay
A Level Chemistry
Choose enrol option
About This Course
Every student dreams of being able to study on their own terms, but what if you could skip the need to go to college and instead take courses from the comfort of your own home? No pressure. No set deadlines. Simply the freedom to study at a pace that is right for you.
Our A Level Chemistry course is exclusively designed to offer you this kind of flexibility…
Simply enrol onto this 2 year home learning course, and you'll receive the exact same course materials you'd be taught in college. The only difference is – they have been tailored for home use.
And this is great news if you're a mature student looking to return to your studies or have work commitments preventing you from going to college; as you can easily fit your studies around your prior obligations and still receive a nationally recognised A Level within a subject you love.
Physical chemistry, oxidation, thermodynamics, Halogens, transition metals, inorganic and organic chemistry… our new A Level Chemistry course has been updated to meet the latest academic specifications and content, so you can confidently add this qualification to your university or work applications, and take your first step towards a range of exciting careers.
Medicine, engineering, chemist… your career options are limitless.
Course Benefits
Spit into 3 topics, each are designed to provide you with invaluable skills that can fast track your career within your chosen field.
By providing you with both practical and theoretical knowledge; you can build your competency and explore topics you've previously never discussed.
This course will:
Earn you up to 56 UCAS points that can be used to secure your dream university spot
Develop both your theoretical and practical knowledge of chemistry which is transferrable onto future studies
Carry out a range of experiments and investigative activities (based around a range of contexts)
Allow you to choose when you want to take your exams, ensuring you are always prepared
Course Units
Qualification Title: A-Level Chemistry
Qualification Number: 7405
UCAS Points: Up to 56
Topic 1: Physical Chemistry
Amount of Substance
Bonding
Energetics
Kinetics
Chemical Equilibria, Le Chatelier's Principle, and Kc ATP
Oxidation, Reduction and Redox Equations
Thermodynamics
Rate Equations
Equilibrium constant Kp for Homogenous Systems
Electrode Potentials and Electromechanical Cells
Acids and Bases
Topic 2: Inorganic Chemistry
Periodicity
Group 2, the Alkaline Earth Metals
The Halogens
Properties of Period 3 Elements and their Oxides
Transition Metals
Reactions of the Ions in Aqueous Solution
Topic 3: Organic Chemistry
Introduction to Organic Chemistry
Alkanes
Halogenoalkanes
Alkenes
Alcohols
Organic Analysis
Optical Isomerism
Aldehydes & Ketones
Carboxylic Acids and Derivatives
Aromatic Chemistry
Amines
Polymers Amino Acids, Proteins and DNA
Organic Synthesis
Nuclear Magnetic Resonance Spectroscopy
Chromatography
Assessment
To earn this A Level qualification you will first complete the assessments included in your course materials.  These will be marked by your dedicated tutor and will prepare you for your exam, whilst giving you a predicted grade that you can use for your UCAS application.
You are required to complete three standard written exams and one submitted practical:
Paper 1: 2 hour written assessment, 35% of total marks – 10 June 2024
Paper 2: 2 hour written assessment, 35% of total marks – 18 June 2024
Paper 3: 2 hour written assessment, 30% of total marks – 21 June 2024
Practical (non exam): Submit by 15 May 2024
(all dates are subject to change)
There is a separate fee for the examinations, which are paid directly to the exam centre at time of booking. We'll help you book your exams and practical when you are ready (we advise to book well in advance to guarantee your place).
Please note: the dates shown above are the next available exam slots only (exams take place every year).
Required Knowledge
There are no entry requirements for this course, however, we recommend that you have completed GCSE Chemistry and GCSE Mathematics, as concepts explored in this course use skills picked up during these prior courses.
Awarding Body
Upon completion of this home learning course you'll receive an A Level in Chemistry issued by the AQA.
It is possible for students to earn this qualification without completing the practical assessment; however it is important to note that your certificate will outline that this element has not been completed.
As a result, its absence could hinder your ability to get onto a Chemistry focused university course or a job.
15% of your written exams are dependent on having knowledge of these practical skills; therefore we thoroughly recommend completing both the written and practical elements of this course.
Support
We offer our students 2 full years to complete this course; however it can be done on your own timeframe and with the full support of our team. From the moment you enrol you will receive a comprehensive study guide and a course pack containing self-assessment exercises and tutor marked study questions.
More importantly, you'll receive your very own personal tutor who at a click of a button will always be on hand to supply support, advice and feedback on your coursework. Our student support team are also always happy to field your queries, meaning you never have to struggle or feel isolated in your studies. No matter the question, we are here to help.
Frequently Asked Questions
Happy learners who completed this course
A Level Chemistry
Brought out my inner geek! dec ...
Brought out my inner geek! decided to do the course as a hobby, on completion ended up as a career, recommend 100% if you are looking for a learn from home a level chemistry course.
Why learn with us?
Trusted and regulated
Study A Levels, GCSEs, Qualifications, and Endorsed Courses
Money-back guarantee
14-day money-back guarantee (terms apply)
Flexible, simple learning
Study at your own pace in your own space, without pressure
Personal expert support
Full 1-2-1 tutor support on all courses every step of the way
Price-matched courses
We guarantee to match prices (plus 5% extra off on top)
Dedicated support
We are open 9am–10pm, 7 days a week, to help our learners
Independantly accredited
Our courses are accredited by independent awarding bodies
0% finance
Get 0% finance on many of our courses
Free business course
Free business start-up short course with every purchase