Psychology Diploma Level 3
AOL802
This Psychology course provides you with online access to introduce you to the basics and advanced theories of psychology and how to put what you have learned in to practise. Work self employed, or gain employment on completion.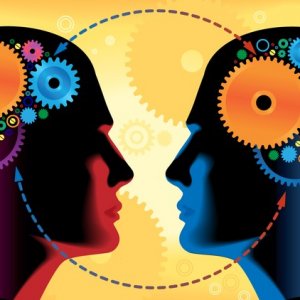 Psychology Diploma Level 3
Flexible study options
Choose a study format
Choose a way to pay
Psychology Diploma Level 3
Choose enrol option
About This Course
Our online Psychology endorsed course will help you learn the important psychology skills required to become a professional psychologist. If you are interested in understanding how the minds of others work, this is the course for you.
Become a self employed psychologist on completion of this course, as you will be able to gain insurance and open your own business!
FREE Business Start Up Course worth £95 included.
The study of our psychology course from the comfort of your own home, provides you with the skills required to become a competent and successful psychologist. Understand the mind of others, emotions and different types of characteristics and personalities.
In this Psychology course you will:
Learn about the studies relating to the human mind and how they fit with modern thoughts and medicine
Understand how memory works and how to improve memory
Gain an insight into the different types of personalities and how psychology can be used in real world situations
Bundle Offer
Buy this course as a bundle and save 30%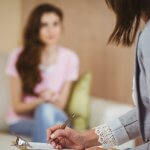 Course Benefits
Split into 7 units, every element of this course seeks to expand your understanding of Psychology, so you can achieve the theoretical knowledge you need to apply these skills within real and practical settings.
From understanding the industry to understanding relationships, theoretical approaches, confidentiality, transference, crisis and ego psychology; by the end of this course you'll feel confident in your ability to work with your clients to improve their situation.
This course will:
Help you to develop a strong foundation of knowledge and competency that can be transferred into your work.
Enable you to study on your own terms – no classrooms, no strict deadlines and no exams.
Allow you to study from home – all course materials will be sent straight to your door, enabling you to fit your studies around your obligations.
Challenge your perceptions of Psychology, giving you ample opportunities to demonstrate your competency and comprehension of the course materials.
Course Units
Unit 1: Science of Psychology
What is Psychology?
History of Psychology
Modern Psychology and Science
Collecting Psychology Data
Unit 2: Human Development and Learning
How and why we learn
Human and social conditioning
Observational learning and other types
Cognitive and social development
Unit 3: Relating with Others and Influencers
Understanding others
Stereotypes
Attraction and Love
Doing as you are told
Unit 4: Guide to your Brain and Consciousness
What Neurons are
Story of the damaged brain
What is consciousness?
Dreams and Psychology
Unit 5: Memory, Attention and Thinking
Categories of attention
Solving problems and memory
Where in the brain memories are stored and why
Retrieval of memories
False memories
Improving memory
Unit 6: Personality and Intelligence
Measuring personality
Understanding different personalities
Personality: Nature or Nurture
How to measure intelligence
Different types of intelligence
Unit 7: Being a Psychologist
Understanding yourself first
Do you conform to commands
What type of psychologist are you
Assessment
This course is assessed using a series of written assignments that are designed to test your knowledge of the course materials. These will need to be sent to your personal tutor for marking, whereupon they will supply you with helpful tips and feedback. No external examinations are required.
Required Knowledge
No prior knowledge or skills in psychology is needed in order to enrol onto this course, making it ideal for those just starting out in this career field.
Awarding Body
Upon successful completion of this course, you will receive certification from National Institution of Qualifications (NIOQ).
This course has been designed to meet the requirements of specific learners or employers. It is endorsed by National Institution of Qualifications, meaning the course has undergone external quality checks to ensure that they are maintained and delivered to an excellent standard.
National Institution of Qualifications are a national certificating organisation. Endorsement of our courses ensures learners have access to high quality materials that cover all learning outcomes, helping them to achieve their potential.
Support
From the guidance of our personal tutors whose industry experience within psychology can help to support and mentor your studies, to our comprehensive study guide and course materials; from day one we will go above and beyond to help you succeed in your studies.
Students are provided with tutor support, inclusive of marking for a period of 12 months from the start of their course.
You too can take advantage of the extensive knowledge base of our personal tutors and use their experiences to get all of your questions answered. Similarly, our student support team are readily available to lend you their advice and guidance as they help you to decipher your course materials and answer your questions.
Only one click away, you can trust that help will be there when you need it…
Frequently Asked Questions
This is a question that our team are often asked, there are many reasons but here are the main reasons to choose Association of Learning:
No hidden charges, the price you see includes everything, from VAT, tutoring to certification
Our average tutor marking time is 3 working days (most providers are 10+)
We are rated 5/5 for our service on Trustpilot!
Our courses are up to date. Many providers create course content and fail to keep it up to date.
We are open later than any other home learning provider
As many submissions as you need to complete, many providers cap how many times you can submit work
All courses are fully endorsed Ofqual regulated awarding bodies
14 day money back guarantee or course switch.
If you need any more reasons to choose Association of Learning, contact our team!
You have 12 months to complete your course, however you can complete at a faster pace without any additional costs. Some of our students have managed to complete in as little as 3 months!
There are two payment options, pay in full for your course or monthly. Our monthly payment option allows you to spread the cost of your course over a 10 month period.
If you choose to pay using a payment plan, to apply you must be able to answer yes to the following:
Your billing address is based in the UK
You have a UK based bank account
Bill payer must be 18 or above.
No, this course is assignment based, which means you will not have to complete any exams. If your assignment doesn't pass first time, you can retry as many times as you need within your 12 months support period.
No, all of our courses are distance learning which means your tutor will mark your work and send it back to you via email or by using our online portal.
Unlike other providers, Association of Learning use a fast-track system to get your certificate to you within six weeks (our average is two weeks).
This course is an endorsed certification, not a regulated qualification.
Happy learners who completed this course
Psychology Diploma Level 3
Completed this course, good su ...
Completed this course, good support and very interesting.
I was put of college because w ...
I was put of college because wanted to earn as I learn. Found this the perfect solution, half way through the course now and enjoyed all of it. Easy read and easy contact with the support team and my tutor
Almost put of signing up, thou ...
Almost put of signing up, though I would find it difficult but so glad I signed up. It was in no way difficult, only enjoyable, teaching me so so much. Thanks to my tutor Lucy, she has been amazing.
Addictive course content, writ ...
Addictive course content, written in such an inviting and each to understand way. It has actually been fun to learn, which I did not expect.
I loved this course and learnt ...
I loved this course and learnt a lot about the course and how the mind works most of all it had a massive impact on myself and didn't realise I was being a counsellor or a therapist until now my tutor Lee was brill and was very patient with me even though I was getting stressed beca...use of my dislexia
Why learn with us?
Trusted and regulated
Study A Levels, GCSEs, Qualifications, and Endorsed Courses
Money-back guarantee
14-day money-back guarantee (terms apply)
Flexible, simple learning
Study at your own pace in your own space, without pressure
Personal expert support
Full 1-2-1 tutor support on all courses every step of the way
Price-matched courses
We guarantee to match prices (plus 5% extra off on top)
Dedicated support
We are open 9am–10pm, 7 days a week, to help our learners
Independantly accredited
Our courses are accredited by independent awarding bodies
0% finance
Get 0% finance on many of our courses
Free business course
Free business start-up short course with every purchase