NLP and Psychology Level 3
AOL423
Learn all the skills you need for a successful career in elder care, as well as how to support patients with dementia with our comprehensive online course.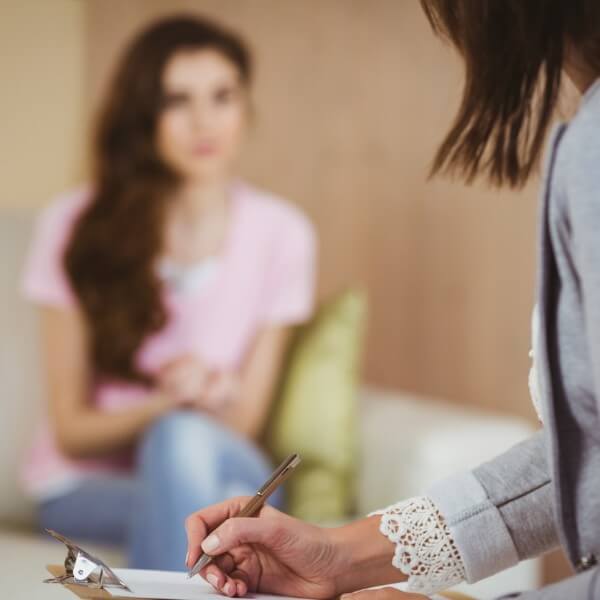 NLP and Psychology Level 3
Flexible ways to pay
NLP and Psychology Level 3
Choose enrol option
About Our Course
Understand the human mind and behaviour with our comprehensive NLP and Psychology Level 3 online course. Neuro-linguistic programming (NLP) is a versatile tool used across various industries, including counselling, human resources, sales, and management, for effective communication and personal development.
Our online Psychology endorsed course equips you with the essential skills required to become a professional psychologist, providing a deep understanding of the human mind, emotions, and various personality types. On course completion, you can become a self-employed psychologist, gain insurance, and open your own practice.
Course Benefits
This course will:
Allow you to study from the comfort of your own home – no classes, no examinations, and no strict deadlines… all of your course materials will be sent to your home.
Enable you to learn on your own terms and at your own pace.
Help you to achieve a healthy work-study balance.
Give you the skills and techniques to offer your patients quality care.
Course Units
Neuro Linguistic Programming (NLP) Level 3
Unit 1: The Development of NLP
Unit 2: NLP Principles
Unit 3: NLP Values, Belief Systems and Modalities
Unit 4: Levels in NLP and Language
Unit 5: NLP Programme Design
Unit 6: Applications of NLP and Professional Practice
Psychology Diploma Level 3
Unit 1: Science of Psychology
Unit 2: Human Development and Learning
Unit 3: Relating with Others and Influencers
Unit 4: Guide to Your Brain and Consciousness
Unit 5: Memory, Attention, and Thinking
Unit 6: Personality and Intelligence
Unit 7: Being a Psychologist
Assessment
This course is assessed using a series of written assignments that are designed to test your knowledge of the course syllabus. These will need to be submitted to your personal tutor for marking, whereupon they will supply you with advice and feedback. No external examinations are required.
Required Knowledge
No previous knowledge or experience is needed in order to enrol onto this course.
Awarding Body
Upon successful completion of this course you will receive certification from National Institution of Qualifications (NIOQ) and a Learner Unit Summary (which details the units you have completed).
National Institution of Qualifications are a national certificating organisation. Endorsement of our courses ensures learners have access to high quality materials that cover all learning outcomes, helping them to achieve their potential.
Support
Whilst we may specialise in the provision of home based courses; this doesn't mean you ever have to struggle or feel isolated in your studies. From the moment you enrol, you can harness the knowledge and expertise of our personal tutors – whose years of experience in the field can help to instruct, guide and inform your studies.
Our student support team are similarly highly trained and at a click of a button will always be on hand to answer your questions, queries or concerns.
No matter the question, you can contact our team and trust that they will go above and beyond to give you the support you need, when you need it and maximise your learning potential.
Frequently Asked Questions
Why learn with us?
Trusted and regulated
Study A Levels, GCSEs, Qualifications, and Endorsed Courses
Money-back guarantee
14-day money-back guarantee (terms apply)
Flexible, simple learning
Study at your own pace in your own space, without pressure
Personal expert support
Full 1-2-1 tutor support on all courses every step of the way
Price-matched courses
We guarantee to match prices (plus 5% extra off on top)
Dedicated support
We are open 9am–10pm, 7 days a week, to help our learners
Independantly accredited
Our courses are accredited by independent awarding bodies
0% finance
Get 0% finance on many of our courses
Free business course
Free business start-up short course with every purchase