Stroke Awareness Level 2
OSC322
Are you a carer looking to broaden your specialities, or simply a concerned family member worried about the long term health of a loved one? Our Stroke Awareness Level 2 course can provide you with the knowledge and the insight to effectively care for those who have had a stroke.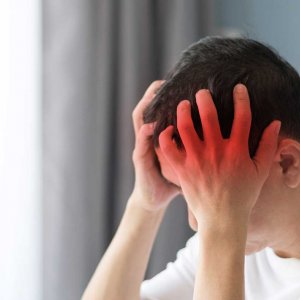 Stroke Awareness Level 2
Flexible ways to pay
Stroke Awareness Level 2
Choose enrol option
About Our Course
In just 12 months, you will understand what a stroke is and how to recognise one, but more importantly you will be equipped with proven techniques that can not only help you to reduce the risk of strokes, but also enable to minimise future incidents.
This enlightening course is a fantastic addition for carers seeking to strength their expertise and field knowledge, as it contains everything you need to ensure that those under your care are in safe hands.
From understanding the key stages of a stroke, to knowing the actions that need to be undertaken in response to an emergency stroke incident; in just under a year you will confidently be able to take these transferrable skills and employ them when implementing stroke management techniques.
And the good news is – you can achieve all of this from the comfort of your own home! This unique course has been specially designed for home study, making it possible for you to escape the classroom, learn on your own terms, and achieve a healthy work-study balance.
No matter your study preferences – fast, slow, the choice is yours – you can mould this course to fit around your work responsibilities and study as a pace that is right for you.
Course Benefits
Split into five units, every element of this home study course is designed to broaden your awareness and comprehension on strokes; the risk factors involved and how to recognise them, so you can take this information away and deploy them in your work.
This course is especially useful for those already working within a care role, as you can use these transferrable skills to make a real difference to the lives of those in your care.
With this course you will be able to:
Spot and minimise the risk of strokes – helping to safeguard the long-term wellbeing of your patients.
Add a valuable qualification and specialism to your CV.
Study from the comfort of your own home – all of our course materials will be sent straight to your home, offering you a convenient and stress free way to study.
Learn at your own pace – with a full year to complete the course you can learn as fast or as slow as you want. You can learn on your own terms…
Course Units
Unit 1: Know what a stroke is
Identify the changes in the brain associated with stroke
Outline other conditions that may be mistaken for stroke
Define the differences between stroke and Transient Ischaemic Attack (TIA)
Unit 2: Know how to recognise a stroke
List the signs and symptoms of stroke
Identify the key stages of stroke
Identify the assessment tests that are available to enable listing of the signs and symptoms
Describe the potential changes that an individual may experience as the result of a stroke
Unit 3: Understand the management of risk factors for stroke
State the prevalence of stroke in the UK
Identify the common risk factors for stroke
Describe how risk factors may vary in different settings
Define the steps that can be taken to reduce the risk of stroke and subsequent stroke
Unit 4: Understand the importance of emergency response and treatment for stroke
Describe why stroke is a medical emergency
Describe the actions to be taken in response to an emergency stroke incident in line with agreed ways of working
Identify the impact on the individual of the key stages of stroke
Identify the correct early positioning for airway management
Identify the information that needs to be included in reporting relevant and accurate history of the incident
Unit 5: Understand the management of stroke
Describe why effective stroke care is important to the management of stroke
Identify support available to individuals and others affected by stroke
Identify other agencies or resources to signpost individuals or others for additional support and guidance
Assessment
This course is assessed through the submission of one written assignment to your personal tutor. No external examinations are required.
Required Knowledge
No prior knowledge or experience in this field is needed in order to enrol onto this course, making it ideal for those first venturing out into the care profession, or for concerned family members hoping to improve the health and wellbeing of their loved ones.
Awarding Body
This course is endorsed by the Quality Licence Scheme (QLS). QLS endorses high-quality, non-regulated provision and training programmes. This means that the course has undergone external quality checks by the awarding body to ensure it meets a high standard.
The learner unit summary may be used as evidence towards recognition of prior learning if you wish to progress your studies in this subject. To this end the learning outcomes of the course have been benchmarked at Level 3 against level descriptors published by Ofqual, to indicate the depth of study and level of demand/complexity involved in successful completion by the learner.
Support
We may specialise in the provision of home based courses; however at no point in your learning journey do you ever have to feel alone. Our personal tutors and student support team are always on hand to lend you their support, guidance and instruction so you can confidently maximise your learning potential.
From understanding your course materials, to supplying valuable feedback on your written assignment; at every opportunity you can take advantage of their industry knowledge and use it to supplement your studies.
Only one click away… you'll never have to wait long for an answer.
Frequently Asked Questions
Why learn with us?
Trusted and regulated
Study A Levels, GCSEs, Qualifications, and Endorsed Courses
Money-back guarantee
14-day money-back guarantee (terms apply)
Flexible, simple learning
Study at your own pace in your own space, without pressure
Personal expert support
Full 1-2-1 tutor support on all courses every step of the way
Price-matched courses
We guarantee to match prices (plus 5% extra off on top)
Dedicated support
We are open 9am–10pm, 7 days a week, to help our learners
Independantly accredited
Our courses are accredited by independent awarding bodies
0% finance
Get 0% finance on many of our courses
Free business course
Free business start-up short course with every purchase