Introduction to English Law Level 3
OSC213
This course is an excellent way to gain an understanding of the way the law works in the UK. It is divided into 4 sections, giving you a grounding in Contract Law, Tort Law, Criminal Law and Family Law. This could easily lead to a career as a legal secretary.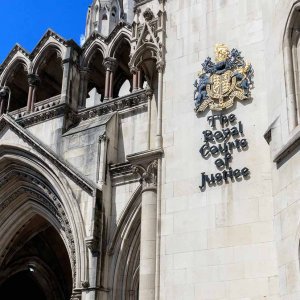 Introduction to English Law Level 3
Flexible ways to pay
Introduction to English Law Level 3
Choose enrol option
About This Course
Our Introduction to English Law Level 3 course has been developed to help you boost your career opportunities by developing your knowledge on the useful and fascinating subject of English law, from the comfort of your own home.
This course will give you a solid understanding of the principles and practices of English law and develop your understanding of how laws are created and interpreted.
Our course delivers insight into the four major areas of English Law; criminal law, family law, tort law and contract law.
This course can be started at any time and as you have an entire year to complete your studies you can fit your learning in around your lifestyle without the added pressure of deadlines.
We deliver all your course materials by post or email to make getting started as easy as possible. You will receive support and encouragement throughout the course from our approachable and experienced tutors. Completed coursework is simply sent by email for marking.
Course Units
Unit 1: Dispute Solving in The Legal System
Criminal and civil law
Criminal cases
Civil cases
The high court
Criminal appeals
Civil appeals
Legal personnel
Regulation
Judges, magistrates and juries
The crown prosecution service
Tribunal
Alternative dispute resolution
Finance of advice and representation
Legal aid
Other sources of advice and assistance
Unit 2: Understanding Law Making
Common law
Precedent
Law reporting
Legislation
Statutory interpretation
European union law
Institutions of the European Union
Unit 3: Aspects of Legal Liability 
Negligence
Breach of the duty of care
Remedies
Damages
Injunctions
Elements of crime
Elements of criminal liability
Non-fatal violence offences
Sentencing
Unit 4: Contract Law 
Terminology
Contract formalities
Contractual terms
Vitiating factors
Discharge of contract
Unit 5: Consumer Law
Sale of Goods Act 1979
Supply of Goods and Services Act 1982
Other statutory protection
Unit 6: Aspects of Family Law
Legal obligations of relationships
Requirements for a valid marriage
Requirements for a valid civil partnership
The Gender Recognition Act 2004
Void and voidable marriages
Divorce
Dissolution of a civil partnership
Financial relief
Law relating to children
Disputes between private individuals concerning the upbringing of children
Local authorities
Child maintenance and the child support agency
Assessment
No external examination is required for our Introduction to English Law Level 3 course. You will be assessed through a series of written assignments that are submitted to your tutor for marking.
Required Knowledge
No previous knowledge of English law is needed to enrol on this course
Awarding Body
This course is endorsed by the Quality Licence Scheme (QLS). QLS endorses high-quality, non-regulated provision and training programmes. This means that the course has undergone external quality checks by the awarding body to ensure it meets a high standard.
The learner unit summary may be used as evidence towards recognition of prior learning if you wish to progress your studies in this subject. To this end the learning outcomes of the course have been benchmarked at Level 3 against level descriptors published by Ofqual, to indicate the depth of study and level of demand/complexity involved in successful completion by the learner.
Support
We deliver all course materials and a comprehensive study guide to you. You will benefit from the support of your own personal tutor who can be contacted by email at any time throughout your studies Further support is available from our dedicated student support team.
Frequently Asked Questions
Happy learners who completed this course
Introduction to English Law Level 3
Finding this course very inter ...
Finding this course very interesting, quickly working my way through each unit gaining a lot of knowledge along the way. Tutor support has been spot on, very quick response when needed. Would most definitely recommend this course if your thinking of going down the law route.
Brilliant course, very interes ...
Brilliant course, very interesting
Just completed my English Law ...
Just completed my English Law Level 3 course and have enjoyed it very much. Would like to thank my tutor for her continued support throughout.
Why learn with us?
Trusted and regulated
Study A Levels, GCSEs, Qualifications, and Endorsed Courses
Money-back guarantee
14-day money-back guarantee (terms apply)
Flexible, simple learning
Study at your own pace in your own space, without pressure
Personal expert support
Full 1-2-1 tutor support on all courses every step of the way
Price-matched courses
We guarantee to match prices (plus 5% extra off on top)
Dedicated support
We are open 9am–10pm, 7 days a week, to help our learners
Independantly accredited
Our courses are accredited by independent awarding bodies
0% finance
Get 0% finance on many of our courses
Free business course
Free business start-up short course with every purchase