Human Resources Management Level 4
AOL141
The perfect follow-on from our Level 3 certification in Human Resources or a great way for anyone already working in the field to expand their skill set and potential for promotion, this course gives you the skills and leadership abilities you'll need to perform a senior HR role at any company.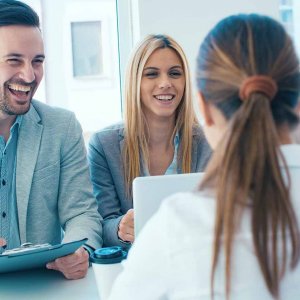 Human Resources Management Level 4
Flexible study options
Choose a study format
Choose a way to pay
Human Resources Management Level 4
Choose enrol option
About This Course
Our Human Resource Management Level 4 qualification enables you to conveniently study at home and learn about leadership, management and organisational values as well as many other skills that meet the increasing demands from businesses for effective human resource management.
Studying this course will give you an understanding of the effects of conflict in the workplace and teach you to recognise personality types as well as different leadership styles in an organisation.
This course will assist your progression into a senior HR role whilst offering you the freedom to work at your own pace.
Your course materials will be delivered directly to you by email or post for your convenience and we have a team of friendly, experienced tutors to help and support you throughout the course.
Once your coursework is complete, simply send your assignments by email to your tutor.
Enrol today to equip yourself with greatly demanded skills that will boost your career opportunities and lead to long term success.
Course Units
Unit 1: The Role of Human Resources in an Organisational Structure
Introduction to Human Resource Management
HRM within Organisational Structures
The Roles and Responsibilities of a Human Resources Job
Soft vs Hard HRM
Unit 2: Recruitment and Selection
Identifying a Gap in Personnel
Defining the Requirements of the Role
Attracting Candidates
Processing Applications
Interviewing and Selecting Candidates
Unit 3: Offers, Contracts and the Onboarding Process
Onboarding Process, Step by Step
Making an Offer
Written Statement of Terms and Conditions of Employment
Contract Essentials
Getting to Know and Understand New Employees
Unit 4: Reward and Benefits
An Introduction to Pay
PAYE and Payroll Management
The Differences Between Reward and Total Reward
Unit 5: Performance Management, Disciplinaries and Grievances
Setting Goals
Measuring Performance
How to Approach Performance Reviews
Managing Poor Performance and Tackling Unwanted Behaviour
Grievances
Unit 6: Managing People and Employee Development
Why Soft HR Management Matters
Motivation Theories
Coaching, Training and Professional Development
A Positive Workplace Culture
Unit 7: Retention
Labour Turnover
The Employment Cycle
How to Lose People
Advantages of Retention
Unit 8: Absence and Employee Health and Well-being
Putting Health at the Heart of HR
Ethics
Beyond Reasonable Adjustments
Absence and Absenteeism
Unit 9: Terminating Employment
Reasons for Employment Termination
Dismissal Rights
Redundancy and Final Pay
Assessment
No external examination is required for this course which is assessed by a series of assignments that are submitted to your tutor for marking.
This course, which takes around 120 hours to complete, can be started at any time and you have an entire year to complete it. This means that you can progress at your own pace without the worry of deadlines.
Required Knowledge
No prior knowledge of Human Resources is required for this course. You do not need a work placement or any other qualifications to start this course either.
Awarding Body
Upon successful completion of this course, you will receive certification from National Institution of Qualifications (NIOQ) and a Learner Unit Summary (which details of all the units you have completed).
This course has been designed to meet the requirements of specific learners or employers. It is endorsed by National Institution of Qualifications, meaning the course has undergone external quality checks to ensure that they are maintained and delivered to an excellent standard.
National Institution of Qualifications are a national certificating organisation. Endorsement of our courses ensures learners have access to high quality materials that cover all learning outcomes, helping them to achieve their potential.
Support
You will receive all course materials by email or post. Our expert tutors and student support team can be contacted by email at any time.
Frequently Asked Questions
Happy learners who completed this course
Human Resources Management Level 4
I completed this course well w ...
I completed this course well within the allotted time allowed, i found this course intense and very well structured, having completed the course i feel i have learned what i needed to. It has now given me a taste for more information which is always going to be beneficial and will be ...of a great help in getting onto the HR ladder. Would recommend 100%.
This course was great! All wor ...
This course was great! All work books were full of useful information, activities and assignments were well and clearly explained so you knew what was the expected outcome. The certificate arrived promptly once the course was completed. Would definitely reccommend using Association of... Learning to do a home learning course, even considering doing another one with them myself.
I have never been very good in ...
I have never been very good in a class room, exam style situation, but this way I was able to fit the course around my life style. My Tutor was always ready to respond to any questions that I had and I am looking forward to doing more courses in the future.
Superb communication, staff &a ...
Superb communication, staff & tutors always ready to help, great material and all work marked by, if not before, deadlines. I will definitely be returning to do more.
I was extremely skeptical at f ...
I was extremely skeptical at first about doing any sort of distance/online learning , however after my experience with association of learning I genuinely feel confident now to do it again. My questions were answered almost instantaneously, the tutor marked the work on time so I can't... complain. They do also offer regulated qualifications which is why I chose them. Honestly be assured these guys do deliver and I am so pleased I decided to go with them. I have just completed my course and am now awaiting my certificate and can't thank Association of Learning enough for their continued support.
I have been very pleased with ...
I have been very pleased with the way this course turned out. The work was marked quickly. The constructive helpful feedback from my tutor encouraged me to keep going. I did do further research for the course, however, the material provided was more than enough for the course to be ...completed. It was laid out in an easy to read and understand way. I am currently doing another course in business management and intend to use Association of Learning for further courses when I complete my studies.
Why learn with us?
Trusted and regulated
Study A Levels, GCSEs, Qualifications, and Endorsed Courses
Money-back guarantee
14-day money-back guarantee (terms apply)
Flexible, simple learning
Study at your own pace in your own space, without pressure
Personal expert support
Full 1-2-1 tutor support on all courses every step of the way
Price-matched courses
We guarantee to match prices (plus 5% extra off on top)
Dedicated support
We are open 9am–10pm, 7 days a week, to help our learners
Independantly accredited
Our courses are accredited by independent awarding bodies
0% finance
Get 0% finance on many of our courses
Free business course
Free business start-up short course with every purchase