ICB Certificate in Bookkeeping Level 2
OSC201
In just 12 months, this specially tailored home study course, can help you to understand the principles of bookkeeping; gain a solid foundation of knowledge in this field, and help you to develop core skills that will enable you to handle both manual and computerised bookkeeping.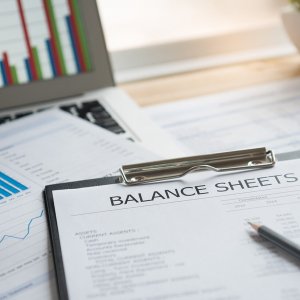 ICB Certificate in Bookkeeping Level 2
Flexible ways to pay
ICB Certificate in Bookkeeping Level 2
Choose enrol option
About This Course
Interested in exploring a career within the world of bookkeeping and accounts? Our ICB Certificate in Bookkeeping Level 2 can help you to do just that.
In just 12 months, this specially tailored home study course, can help you to understand the principles of bookkeeping; gain a solid foundation of knowledge in this field, and help you to develop core skills that will enable you to handle both manual and computerised bookkeeping.
More importantly, it can offer you the flexibility to boost your qualifications and credentials all from the comfort of your own home. No classes. No strict deadlines.
This course has been purposefully created for home study, meaning you can easily combine this course with your current work commitments and achieve a healthy work-study balance. And with a whole year to complete it, you can experience the freedom of being able to study on your own terms.
No matter your study preferences, you can absorb these course materials at a time, pace and location of your choosing, and truly benefit from the numerous career opportunities this course can afford you.
Please Note: upon enrolment onto this course, you will gain FREE access to Sage 50 Workbook software that will enable you to practice and gain real bookkeeping skills. Your course materials will alert you to the right time to install this software. Once installed, you will have 6 months to complete the computerised section of the course.
The Sage 50 Accounts software will only work on computers which run Windows 7 or higher, therefore it will not run on Windows XP or on Apple Macintosh computers.
Course Benefits
Accredited by the Institute of Certified Bookkeepers (ICB), each of the 8 units taught on this course aims to enlighten, expand and broaden your understanding and comprehension of bookkeeping, so you can gain real and transferable skills that can be applied within the workplace.
Even if you are registering onto this course with the intention of using it to manage your own accounts; the amount of knowledge you'll gain by doing so, can make a real difference to your career opportunities.
From understanding business documents, ledger accounts and accounting for VAT, to making and receiving payments; in just 12 short months you will be one step closer to working in this field or furthering your studies.
With this course you will:
Become an Affiliate Member of the ICB and will be able to use the designated letters AfICB after your name (upon successfully passing the course).
Be able to work as an Assistant Bookkeeper (under supervision).
Be fully prepared to progress onto our ICB Level 3 Certificate in Bookkeeping and Accounts.
Establish a solid foundation of knowledge, understanding and comprehension in bookkeeping that you will be able to easily demonstrate within your work.
Your course also includes:
FREE ICB 1-year Annual Subscription and Registration fee
FREE Sage software
Course Units
Unit 1: Underpinning Knowledge
Understand the importance of adhering to a code of professional ethics
Understand the legal differences between the structure of different types of businesses
Understand the specific accounting requirements for different accounting systems
Understand the basic accounting concepts
Understand the importance of legislation that applies to bookkeepers
Understand the importance of the chart of accounts
Understand the importance of IT systems in a modern bookkeeping world
Understand the basic principles involved in double entry bookkeeping including the format of the accounting equation
Identify the various methods of payment and receipts to and from a bank account
Unit 2: Prepare Business Documents
Understand the purpose and range of business documents
Understand the need to accurately prepare business documents for goods and services supplied
Understand the need to check business documents received
Unit 3: 

Accounting for VAT
Understand the various rates of VAT
Understand how to correctly account for VAT in a bookkeeping system
Understand how to account for VAT transactions with customers in, and suppliers from, other countries
Unit 4: 

Entering transactions
Understand the purpose of, and making entries into, a bookkeeping system
Calculate the value of equity
Understand how to upload and match bank transactions
Understand the use of control accounts in the system
Understand the purpose and need to record petty cash
Post appropriate journal entries into the system
Unit 5: 

Reconciliation and Reporting
Understand the purpose and use of the trial balance
Reconcile relevant account balances
Understand the need to correct errors
Produce relevant reports
Assessment
To complete this course you will need to take three online assessments that are designed to test your knowledge of the course materials. These can be completed at home, at work or wherever you have access to a secure internet connection.
You must take all three of these online tests to achieve the full qualification; however, it is still possible to study this course without taking the exams. Should you opt to take this route, you will be issued with a certificate proving your completion of the course.
Please Note: Should you choose to take the online tests, you will need to pay a small fee to the ICB – separate from the cost of the course.
Required Knowledge
No prior knowledge or experience is needed in order to enrol onto this course.
Awarding Body
This bookkeeping course comes with two options:
You can study this course for personal interest and development – meaning you don't have to take any exams. Instead, you will be expected to complete tutor marked assessments that will earn you a completion certificate.
You can complete the whole course, taking all of the necessary online ICB examinations as well as doing the tutor marked assessments. Successful completion of these examinations will earn you an official ICB Level 2 Certificate in Bookkeeping.
The Institute of Certified Bookkeepers (ICB) is the world's largest bookkeeping body. They began the UK in 1996 and have now got over 150,000 members. The ICB aims to provide relevant and academically recognised qualifications, as well as promote and maintain the standards of bookkeeping as a profession.
Support
We may specialise in the provision of home study courses; however, from the moment you enrol you will be met with continuous support from our personal tutors and student support team. Our personal tutors are specialists in their field and are accessible 24 hours a day by email and 4 days a week by phone, so you can readily get all of your questions, queries and concerns answered straight away.
With their guidance and support they can help you to progress through your studies and achieve credible results in your exams.
Our student support team in turn, can lend you hours of instruction and advice, as they help you to decipher and break down the course materials. Only one click away, you'll never have to wait long for a reply.
Frequently Asked Questions
Why learn with us?
Trusted and regulated
Study A Levels, GCSEs, Qualifications, and Endorsed Courses
Money-back guarantee
14-day money-back guarantee (terms apply)
Flexible, simple learning
Study at your own pace in your own space, without pressure
Personal expert support
Full 1-2-1 tutor support on all courses every step of the way
Price-matched courses
We guarantee to match prices (plus 5% extra off on top)
Dedicated support
We are open 9am–10pm, 7 days a week, to help our learners
Independantly accredited
Our courses are accredited by independent awarding bodies
0% finance
Get 0% finance on many of our courses
Free business course
Free business start-up short course with every purchase