Fiction Writing and Self Publishing
OSC160
This course bundle combines our Level 3 Certification in Fiction Writing with a similar grounding in the methods and self-management techniques required to self-publish your work successfully and profitably. Better still, it is designed to fit around your existing work, school or writing schedule in the comfort of your home.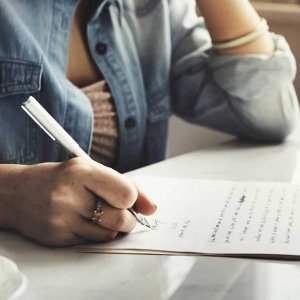 Fiction Writing and Self Publishing
Flexible study options
Choose a way to pay
Fiction Writing and Self Publishing
Choose enrol option
About This Course
What if you could learn how to improve your fiction writing skills; create page-turning plotlines and also gain the inside scoop on how to publish your own work- would you take it?
Our Fiction Writing and Self-Publishing course has been uniquely designed with this exact purpose.
In one exclusive course bundle, you will gain access to all the tools you could ever need to help get your stories noticed, but more importantly, you will learn how to bring structure to your creativity and ideas.
This course covers everything! From exploring new methods for creating characters, to showing you how to develop your settings and ensure authentic dialogues and monologues; by the end of this course you will have acquired a strong foundation of skills that will ensure every piece you create is hard to put down.
In addition, you will also be shown the benefits of self-publishing and how to get your book ready for this stage. From understanding the book production process, to learning the best techniques for marketing and distribution; in just two whole years you will ready to unleash your imagination and creativity onto the world.
And the good news is – you can achieve all of this from the comfort of your own home!
There is no need to attend classes or workshops! Instead, you can study this enlightening course on your own terms and at your own pace, and easily fit it around your current work commitments. We will even send you all of the course materials straight to your home or inbox, meaning you can start whenever you are ready.
Course Benefits
Split into 6 units – and a short course in self-publishing – every element of this course is designed to help you achieve your dreams of becoming a successful fiction writer. From putting pen to paper, to getting your book on the shelves; this course covers the entire writing and publication process so you will feel fully prepared in your ambition to self-publish on the World Wide Web.
At the same time, this course will give ample opportunities to test out your newly acquired skills, as you are asked to demonstrate character development and dialogue within your writing projects.
This course will:
Talk you through the various stages of the writing, publishing and marketing.
Allow you to achieve a healthy work-study balance, meaning you can write when, where and how you want free of deadlines and pressure.
Provide you with the perfect stepping stones to becoming the author you want to be.
Help you to understand and recognise what resources are needed to get started.
Improve your writing style, dialogues and novel structure.
Course Units
Fictional Writing Level 3
Unit 1: Getting Started
Compose a short piece of autobiographical writing
Explain why, where and how you like to write, and describe your writing voice
Develop a character using some of your own characteristics
Develop a piece of fiction using your character
Unit 2: Creation of character and setting
Create a character sketch
Create a description of setting from memory demonstrating use of the five senses
Demonstrate original fiction writing that presents character and setting
Produce a 200 word plan of a larger piece of work developing your character and/or setting
Unit 3: Dialogue and Monologue
Critically evaluate the techniques used in monologue and dialogue through analysis of examples
Produce a critical evaluation of a monologue
Demonstrate the use of dialogue
Demonstrate the use of monologue form
Unit 4: Showing, not telling, and creation of character emotions
Recognise and demonstrate the use of figurative language
Demonstrate skills of showing, not telling, in writing
Demonstrate an ability to show character emotion
Produce an original example of fiction demonstrating the use of 'showing not telling' skills, character emotion and figurative language
Unit 5: Genre writing and devising a plot
Identify your favourite genre and outline the features present
Make a plan that incorporates development of plot
Produce an original piece of writing in a chosen genre
Produce a commentary on the genre specific feature of your writing
Unit 6: Piecing it all together – synoptic project
Produce an extended piece of original fiction
Write a synopsis of your idea and how the work will develop
Write a review of your own writing
Produce a development plan detailing the next steps in your writing
Self-Publishing – Short course
Why self-publish?
Getting your book ready
Production
Distribution
Marketing and sales
Resources
Assessment
This course is assessed using a series of written assignments that are designed to test your syllabus knowledge and their application within your own writing projects. These will need to be submitted to your tutor for marking; whereupon they will then supply you with helpful tips and feedback which can be used to boost your grades.
No external examinations are required.
Required Knowledge
No prior knowledge or experience in writing or publication is required in order to enrol onto this course; only a love for writing and bringing characters to life. You may however, need to conduct your own further reading and research.
Awarding Body
This course is endorsed by the Quality Licence Scheme (QLS). QLS endorses high-quality, non-regulated provision and training programmes. This means that the course has undergone external quality checks by the awarding body to ensure it meets a high standard.
The learner unit summary may be used as evidence towards recognition of prior learning if you wish to progress your studies in this subject. To this end the learning outcomes of the course have been benchmarked at Level 3 against level descriptors published by Ofqual, to indicate the depth of study and level of demand/complexity involved in successful completion by the learner.
Support
We may specialise in the provision of distance learning courses; however, at no point on your learning journey will you feel alone. From day one you will receive your own personal tutor and the assistance of our student support team who will always be on hand to lend you their advice and expertise.
Our personal tutors are built of industry experts, who can take their experiences in this field to help you maximise your potential and improve your writing style as they feedback on your written assignments.
Our student support team are similarly only one click away, so whether you need help understanding your course materials or have an urgent question; they'll readily answer your queries and never leave you waiting.
Frequently Asked Questions
Why learn with us?
Trusted and regulated
Study A Levels, GCSEs, Qualifications, and Endorsed Courses
Money-back guarantee
14-day money-back guarantee (terms apply)
Flexible, simple learning
Study at your own pace in your own space, without pressure
Personal expert support
Full 1-2-1 tutor support on all courses every step of the way
Price-matched courses
We guarantee to match prices (plus 5% extra off on top)
Dedicated support
We are open 9am–10pm, 7 days a week, to help our learners
Independantly accredited
Our courses are accredited by independent awarding bodies
0% finance
Get 0% finance on many of our courses
Free business course
Free business start-up short course with every purchase