Beauty Therapy Level 2
AOL116
Perfect for anyone who hopes to build a career in this lucrative field, this course will give you the skills you need to become a successful beauty therapist, working at a salon or on your own. In addition to beauty treatment techniques, you will learn vital health and safety skills.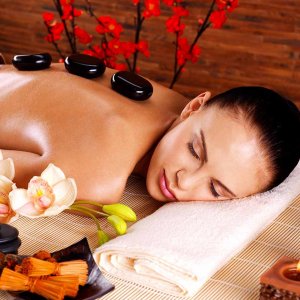 Beauty Therapy Level 2
Flexible study options
Choose a study format
Choose a way to pay
Beauty Therapy Level 2
Choose enrol option
About this Course
Our online Beauty Therapy endorsed course will provide you with the skill set to achieve a career as a beauty therapist, whether that be self-employed or employed.
FREE Business Start Up Course worth £95 included.
Learn various treatments such as facials, manicure and pedicures, eyelash and eyebrows waxing. There is also an introduction to make-up, to provide a stepping stone and taste into other areas of this vast industry.
You will learn one of the most important factors, health and safety – with the risks of infection outlined. Complete our beauty therapy course via our online platform or using the traditional method of a paper booklet which will be dispatched to your address.
Course Benefits
Split into 7 fascinating units, every element of this course seeks to expand your understanding of Beauty Therapy, so you can achieve the theoretical knowledge you need to apply these skills within real and practical settings.
From understanding industry standards to facial and skin care treatments, eyelash and eyebrow treatments, make-up services; by the end of this course you'll feel confident in your ability to work within a beauty salon or from the comfort of your own home.
This course will:
Help you to develop a strong foundation of knowledge and competency that can be transferred into your career.
Enable you to study on your own terms – no classrooms, no strict deadlines and no exams.
Allow you to study from home – all course materials will be sent straight to your door, enabling you to fit your studies around your obligations.
Challenge your perceptions of Beauty Therapy, giving you ample opportunities to demonstrate your competency and comprehension of the course materials.
Course Units
Unit 1: Health and Safety
Unit 2: Salon Reception Duties
Unit 3: Develop and maintain effectiveness at work
Unit 4: Promote additional services or products to customers
Unit 5: Provide a manicure treatment
Unit 6: Provide a pedicure treatment
Unit 7: Carry out waxing services
Unit 8: Carry out facial services
Unit 9: Enhance the appearance of eyelashes and eyebrows
Unit 10: Makeup application
Assessment
This course is assessed using a series of written assignments that are designed to test your knowledge of the course materials. These will need to be sent to your personal tutor for marking, whereupon they will supply you with helpful tips and feedback. No external examinations are required. You will have the chance to re-submit your assignments as needed with no additional cost.
Required Knowledge
There is no requirement to have any background knowledge or qualifications to complete this course and your tutor will provide support from day one! If you do have any additional learning requirements, please let your tutor know as they will then be able to tailor their feedback and support around your requirements.
Awarding Body
Upon successful completion of this course, you will receive certification from Training Qualifications UK (TQUK).
This course has been designed to meet the requirements of specific learners or employers. It is endorsed by Training Qualifications UK, meaning the course has undergone external quality checks to ensure that they are maintained and delivered to an excellent standard.
Training Qualifications UK are a national certificating organisation. Endorsement of our courses ensures learners have access to high quality materials that cover all learning outcomes, helping them to achieve their potential.
Support
You will receive the beauty therapy level 2 assignments and a comprehensive study guide, alongside your very own personal tutor who can provide you with endless support via email.
Our student support team can also handle any other queries you may have whilst completing your course, meaning you never have to struggle or feel isolated in your studies. Instead, our team will always be on hand to help throughout the full 12-month duration of your course (you are able to complete earlier than 12 months).
Frequently Asked Questions
Happy learners who completed this course
Beauty Therapy Level 2
Amazing experience with this b ...
Amazing experience with this beauty therapy course, now have a few clients so won't write too much because I have stuff to do :) Amazing!........
Amazing course providers. Genu ...
Amazing course providers. Genuine courses, easy to follow instructions. Fantastic tutor support and the ability to study via online or paper and pay in installments. Highly recommend Association of Learning.
I've always considered doing ...
I've always considered doing an online course, but never knew where to start. I am so glad I decided to take the plunge and do it, I am really enjoying doing the Beauty Therpy Level 2 course, the lay out of the course is so easy to follow and I love the fact you can work at your own... pace which suits my busy lifestyle perfectly.
Learned so much already, surpr ...
Learned so much already, surprisingly enjoying doing the assignments too. Lovely polite support team also, which makes life a lot easier
Paying over 12 months which is ...
Paying over 12 months which is making it really manageable. So glad I skipped Uni and have spent under £350 instead of almost £40,000
Easy to follow and well presen ...
Easy to follow and well presented, learning materials are very easy to follow. I think this will be very useful to start my own small beauty business instead of having to work full time in a job I hate, first online course with association of learning and it wont be my last.
Why learn with us?
Trusted and regulated
Study A Levels, GCSEs, Qualifications, and Endorsed Courses
Money-back guarantee
14-day money-back guarantee (terms apply)
Flexible, simple learning
Study at your own pace in your own space, without pressure
Personal expert support
Full 1-2-1 tutor support on all courses every step of the way
Price-matched courses
We guarantee to match prices (plus 5% extra off on top)
Dedicated support
We are open 9am–10pm, 7 days a week, to help our learners
Independantly accredited
Our courses are accredited by independent awarding bodies
0% finance
Get 0% finance on many of our courses
Free business course
Free business start-up short course with every purchase