Anatomy and Physiology Level 4
AOL839
Interested in exploring a career within medicine, sports or physiotherapy? Our Anatomy and Physiology Level 4 course can equip you with the knowledge and the skillset to take a credible step into this career field.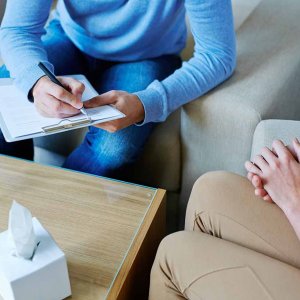 Anatomy and Physiology Level 4
Flexible study options
Choose a study format
Choose a way to pay
Anatomy and Physiology Level 4
Choose enrol option
About This Course
Interested in exploring a career within medicine, sports or physiotherapy? Our Anatomy and Physiology Level 4 course can equip you with the knowledge and the skillset to take a credible step into this career field.
From understanding the function of tissues in cellular organisation, to exploring nutrition, digestion and excretion; every element of this unique online course has been designed to test, broaden and develop your understanding of the human body.
From the comfort of your own home, you can study:
Homeostasis
Anatomical regions and planes
Directional terminology
Cell structure, function and division
Types of tissue found in the body
All of our courses have been tailored for home study, meaning should you choose to enrol onto this course, you can do so in full confidence that you'll remain in complete control of how you study. In fact, you can choose when, where and how you learn and do so at a pace that is right for you.
Fast or slow, you can modify your studies to suit your work commitments, and can achieve a healthy work-study balance that is free from stress and complications.
Course Benefits
With a full year to complete this 6 unit course; in just 150 hours of study time you can walk away with a collection of transferrable skills that can make a real difference to your career progression.
Every unit of this course has been made with the intention of expanding, enlightening and strengthening your knowledge of anatomy and physiology, so you can achieve a level of comprehension that is detailed and confident.
Its use of written assignments will similarly offer you ample opportunities to demonstrate your competency on this subject and apply them to theoretical scenarios.
This course will:
Increase your career opportunities
Enhance your existing theoretical knowledge of anatomy and physiology
All you to learn on your own terms, at your own pace and from the comfort of your own home
Give you instant access to student support and tutor guidance – help is only one click away
Provide you with hassle free learning – no exams, no deadlines, no classrooms…
Course Units
Unit 1: Introduction to Cells and Tissues
Characteristics of life
Basic chemistry
Molecules
Cell
Cell respiration
DNA
Cell replication
Transcription and translation
Unit 2: Blood and Nervous Systems
The nervous system
Types of nerve cell
Action potential
Synapses and neurotransmitters
The central, peripheral and autonomic nerve system
The blood
Erythrocyte production and breakdown
Platelets and clotting
Blood groups and antigens
Unit 3: Lymphatic and Endocrine System
The endocrine system
Pituitary hormones
Endocrine glands, hormones and tissues
The lymphatic system
Lymph nodes
Immunity
Antibodies and vaccinations
Unit 4: Cardiovascular and Respiratory Systems
The cardiac system
Ventricular systole
Ventricular diastole
The respiratory system
Unit 5: Digestion and Urinary System
The mouth and throat
Oesophagus
Stomach
Small and large intestines
Liver
Pancreas
Digestive enzymes
Carbohydrates, lipids and proteins
Vitamins and minerals
The process of digestion
Unit 6: Musculoskeletal and Reproductive Systems
Bones
Joints
Types of movement
Injuries
Fractures
Reproduction research task
Genetics and inheritance
Haploid and diploid
Chromosomes
Inheritance and alleles
Assessment
This course is assessed using a series of written assignments that are designed to test your knowledge and comprehension of the course syllabus. These will need to be submitted to your personal tutor for marking, whereupon they will provide you with valuable advice and feedback on how to improve your grades.
Required Knowledge
No prior knowledge, skills or experience is needed to enrol onto this course.
Awarding Body
Upon successful completion of this course, you will receive certification from Training Qualifications UK (TQUK).
This course has been designed to meet the requirements of specific learners or employers. It is endorsed by Training Qualifications UK, meaning the course has undergone external quality checks to ensure that they are maintained and delivered to an excellent standard.
Training Qualifications UK are a national certificating organisation. Endorsement of our courses ensures learners have access to high quality materials that cover all learning outcomes, helping them to achieve their potential.
Support
Whilst we may specialise in the provision of online and home based courses; from the moment you enrol onto this one year course, you can trust that our team will always have your back.
From our comprehensive study guides, course materials and resources, to the continuous guidance of our personal tutors and Student Support Team; at just a click of a button you can access years of industry knowledge and expertise, and use it to shape your learning experience.
Frequently Asked Questions
Why learn with us?
Trusted and regulated
Study A Levels, GCSEs, Qualifications, and Endorsed Courses
Money-back guarantee
14-day money-back guarantee (terms apply)
Flexible, simple learning
Study at your own pace in your own space, without pressure
Personal expert support
Full 1-2-1 tutor support on all courses every step of the way
Price-matched courses
We guarantee to match prices (plus 5% extra off on top)
Dedicated support
We are open 9am–10pm, 7 days a week, to help our learners
Independantly accredited
Our courses are accredited by independent awarding bodies
0% finance
Get 0% finance on many of our courses
Free business course
Free business start-up short course with every purchase