Anatomy and Physiology Level 3
AOL838
Does the human body fascinate you? Or have you ever wondered how the nervous, circulatory and digestive systems work? If the answer is yes, then our Anatomy and Physiology Level 3 course may be the course for you.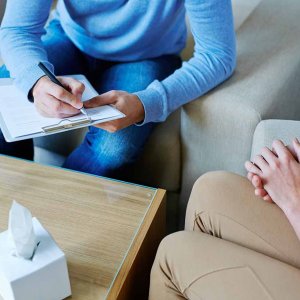 Anatomy and Physiology Level 3
Flexible study options
Choose a study format
Choose a way to pay
Anatomy and Physiology Level 3
Choose enrol option
About This Course
Does the human body fascinate you? Or have you ever wondered how the nervous, circulatory and digestive systems work? If the answer is yes, then our Anatomy and Physiology Level 3 course may be the course for you.
Whether your interest stems from your desire to work in sports and physiotherapy, or you aspire to be a nurse or a medical professional; you can use this unique course to help you to get there.
From the comfort of your own home, you can:
Explore the integumentary, reproductive and respiratory systems
Learn everything that there is to know about the epidermis and its role in protecting your organs
Discover how to identify and explain the 6 levels of structural organisations of the body
Study and understand the locomotive system
And much, much more…
Every element of this one year course is designed to test your knowledge and comprehension of the body, so you can achieve a solid foundation of understanding and reasoning.
So whether you dream of working alongside athletes, or you simply wish to use these skills to enhance your current training; by committing just 80 hours of your time to this home based course, you walk away 100% confident in your ability to identify, explain and apply your knowledge of the body's systems within a number of practical settings.
All of our courses are uniquely designed for home study. This means you can easily mould our course to suit your current work commitments and achieve a healthy work-study balance that doesn't leave you stressed.
At the same time, you can benefit from the flexibility of being able to pick and choose when, where and home you study, so you can learn at a pace that is right for you. Fast or slow, you can escape the pressure of deadlines and exams, and instead experience the freedom of stress free learning.
Course Benefits
Split into 6 detailed units, each unit aims to enlighten and expand your existing knowledge of anatomy and physiology so you can gain real and transferrable skills that can easily be applied within a number of career fields.
Medical, surgical, care or therapy… this course can act as the perfect stepping stone to building your skillset as at every opportunity you will be given the chance to demonstrate your competency through in-depth and intuitive written assignments.
With this course you can:
Enhance your existing theoretical knowledge
Learn on your own terms, at your own pace and from the comfort of your own home
Access instant support – help is only one click away
Hassle free learning – no exams, no deadlines, no classrooms…
Course Units
Unit 1: Introduction to Anatomy and the Chemistry of Life
Unit 2: The Cardiovascular, Lymphatic and Endocrine Systems
Unit 3: The Skeletal, Muscular and Respiratory Systems
Unit 4: Digestion and Excretion
Unit 5: Reproduction
Unit 6: The Nervous System and the Integumentary System
Assessment
This course is assessed using a series of written assignments which are designed to test your knowledge and comprehension of the course materials. These will need to be sent to your personal tutor for marking, whereupon they will provide you with valuable tips and feedback that can be used to improve future grades.
Please Note: No external examinations are required.
Required Knowledge
No prior knowledge or skills are needed in order to enrol onto this course, making it ideal for those just starting out in this career field.
Awarding Body
Upon successful completion of this course, you will receive certification from National Institution of Qualifications (NIOQ).
This course has been designed to meet the requirements of specific learners or employers. It is endorsed by National Institution of Qualifications, meaning the course has undergone external quality checks to ensure that they are maintained and delivered to an excellent standard.
National Institution of Qualifications are a national certificating organisation. Endorsement of our courses ensures learners have access to high quality materials that cover all learning outcomes, helping them to achieve their potential.
Support
From the guidance of our personal tutors whose industry experience can help to support and mentor your studies, to our comprehensive study guide and course materials; from day one we will go above and beyond to help you succeed in your studies.
Students are provided with tutor support, inclusive of marking for a period of 12 months from the start of their course.
You too can take advantage of the extensive knowledge base of our personal tutors and use their experiences to get all of your questions answered. Similarly, our student support team are readily available to lend you their advice and guidance as they help you to decipher your course materials and answer your questions.
Only one click away, you can trust that help will be there when you need it…
Frequently Asked Questions
Why learn with us?
Trusted and regulated
Study A Levels, GCSEs, Qualifications, and Endorsed Courses
Money-back guarantee
14-day money-back guarantee (terms apply)
Flexible, simple learning
Study at your own pace in your own space, without pressure
Personal expert support
Full 1-2-1 tutor support on all courses every step of the way
Price-matched courses
We guarantee to match prices (plus 5% extra off on top)
Dedicated support
We are open 9am–10pm, 7 days a week, to help our learners
Independantly accredited
Our courses are accredited by independent awarding bodies
0% finance
Get 0% finance on many of our courses
Free business course
Free business start-up short course with every purchase