Event Management Level 3
AOL122
Conventions, retreats and corporate training days don't plan or organise themselves. There is someone behind the scenes making sure everything happens on schedule and within budget. With a Level 3 Certification in Event Management, that someone could be you! Start your career or own business, with our online course.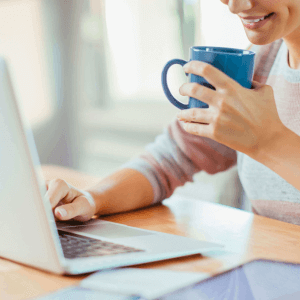 Event Management Level 3
Flexible study options
Choose a way to pay
Event Management Level 3
Choose enrol option
About This Course
If you're a natural organiser and thrive on taking charge and planning events, then our Event Management endorsed course will supply you with the tools, the knowledge and the resources to take this skill and turn it into a credible career.
Become a self-employed Event Manager on completion of this course, as you will be able to gain insurance and open your own business!
FREE Business Start Up Course worth £95 included.
With only 120 hours of study and a whole year to complete it; you can enrol onto this distance learning course and discover everything you need to know about working in event management.
More importantly, you can learn how to do all of this from the comfort of your own home. No pressure. No classrooms.
You can study at a time, location and pace of your choosing, and easily fit this versatile course around your existing work commitments.
In 7 units, you can get to grips with the key practices and principles of event managements; learn how to respond appropriately to the underlying values and purposes of different kinds of events; will be able to recognise and explore the needs of your event stakeholders, will be able to strategise, plan and manage a diversity of different events.
In other words, you can gain the tools to take charge of your future, and build a career assisting those in need of inspiration when organising events.
Course Benefits
Delivered straight to your inbox or door; each of the 7 units taught on this course strives to develop and broaden your comprehension of event management, so you can achieve a level of competency that will enable you to handle any event thrown at you.
You'll be able to take this theoretical knowledge and use it to not only identify the needs and requirements of your clients, but develop strategies that will ensure the successful reception and engagement of your events.
This course will:
Challenge your perceptions and approaches to event management.
Enable you to study on your own terms, at a pace of your own choosing, and free of deadlines, stress and examinations.
Supply you with all the course materials and resources you need to study this course from home and fit it around your current commitments.
Broaden your career prospects and make your CV stand out from the crowd.
Course Units
Unit 1: Introduction to Event Planning and Management
Unit 2: The Venue, Catering and Entertainment
Unit 3: Preparing Proposals for Events
Unit 4: Photography and Audio
Unit 5: Staging the Event
Unit 6: Marketing and Selling your Services
Unit 7: Setting up your own Business and Task Lists
Assessment
This course is assessed through a series of written assignments that are designed to test your knowledge of the units taught on this course. These will need to be submitted to your tutor for marking, whereupon they will then supply you with helpful tips and feedback which can be used to improve your assignment if you have been unable to pass first time. There are no limits on the number of times you are able to re-submit and assignment.
No external examinations are required, making it an ideal course, as you can complete everything from the comfort of your own home.
Required Knowledge
No prior knowledge, skills or experience is needed to enrol onto this course.
Awarding Body
Upon successful completion of this course, you will receive certification from Training Qualifications UK (TQUK) and a Learner Unit Summary (which details of all the units you have completed).
This course has been designed to meet the requirements of specific learners or employers. It is endorsed by Training Qualifications UK, meaning the course has undergone external quality checks to ensure that they are maintained and delivered to an excellent standard.
Training Qualifications UK are a national certificating organisation. Endorsement of our courses ensures learners have access to high quality materials that cover all learning outcomes, helping them to achieve their potential.
Support
From day one, you can experience the support and expertise of our personal tutors and student support team, as they endeavour to answer your questions and supply you with honest feedback, guidance and advice.
Their support is only a click away, so whether you require help understanding your course materials, or want them to break down your assignment results into useful tips; every step of the way you will be surrounded by continuous aid and instruction.
Frequently Asked Questions
Happy learners who completed this course
Event Management Level 3
Such an interesting course! Lo ...
Such an interesting course! Loved every second of studying it as my first online course – it has been a stress-free experience and I will be happy to say I will be back again to complete another course.
The course was challenging, bu ...
The course was challenging, but very rewarding. Any difficulties I had my tutor helped me and it meant I was able to learn a lot. The support team being available until 10pm every day was also very helpful, I needed advice they were there. Certificate arrived very fast after completio...n.
I really enjoyed the course, w ...
I really enjoyed the course, will continue to study another course because it was very fun.
Strong, clear and well written ...
Strong, clear and well written course content with a brilliant tutor to help through my studies. Glad I found this college, all the staff are wonderful and I am enjoying the course so much.
Why learn with us?
Trusted and regulated
Study A Levels, GCSEs, Qualifications, and Endorsed Courses
Money-back guarantee
14-day money-back guarantee (terms apply)
Flexible, simple learning
Study at your own pace in your own space, without pressure
Personal expert support
Full 1-2-1 tutor support on all courses every step of the way
Price-matched courses
We guarantee to match prices (plus 5% extra off on top)
Dedicated support
We are open 9am–10pm, 7 days a week, to help our learners
Independantly accredited
Our courses are accredited by independent awarding bodies
0% finance
Get 0% finance on many of our courses
Free business course
Free business start-up short course with every purchase