Advanced Counsellor & Psychotherapist Level 4
AOL772
Do you have great ability to listen, communicate effectively, empathise, and engage on a personal level without making judgement?
If so, with this course you could develop yourself further and consider becoming a practitioner who would support individuals who require assistance to overcome problems within their lives.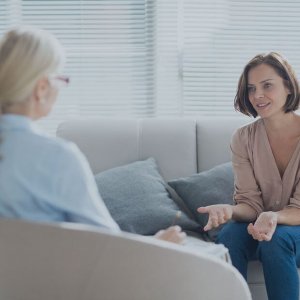 Advanced Counsellor & Psychotherapist Level 4
Flexible study options
Choose a study format
Choose a way to pay
Advanced Counsellor & Psychotherapist Level 4
Choose enrol option
About This Course
As a counsellor your job is to help your clients to explore their feelings, understand their situations and make positive changes in their lives. Our Advanced Counsellor and Psychotherapist Level 4 course can help you to intensively engage with your clients and develop a deeper understanding of the expectations of your profession.
From supporting the development of your communication and interpersonal skills, to strengthening your ability to survey differing situations; our online course can help you to recognise the varying stages of severity in each case, so you can devise an appropriate course of action.
Theoretical perspective, personal awareness, experiential focusing, cognitive approaches, behavioural methods, assessment strategies, relationship/family/bereavement/addiction counselling… In just 180 hours, our in-depth course can expand your approaches to therapy; their various types and theories, and their applications, so you can achieve a level of confidence that is certain to enrich the experiences of your clients and the life situations they are facing.
Our course will also explore the regulations of this profession and how trainees and qualified counsellors may be affected.
Bundle Offer
Buy this course as a bundle and save 30%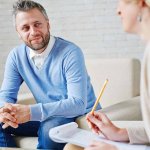 Course Benefits
Alongside broadening your skillset as both a counsellor and as a psychotherapist, our online course also aims to supply you with the information to set up your own practice.
From handling the financials to informing you of all the regulations you will need to fulfil; by the end of the course you can use the information you have acquired to take your first steps to becoming your own boss.
Compacted into 6 in-depth units, every element of our course is designed to complement your existing practical work as a counsellor, whilst enhancing your skills to a new level of advancement.
This course will:
Allow you to explore elements of your job you've previously not been involved in.
Supply you with the theoretical knowledge to develop your current skills and take on greater responsibilities in your role.
Challenge your understanding of counselling and psychotherapy.
Support you in your mission to explore client feelings, their situations and the changes they need to make in order to achieve a more positive outcome.
Improve your communication and interpersonal skills so you can succeed in listening, setting goals and exploring client development.
Course Units
Unit 1: Defining Counselling and Psychotherapy
Theoretical perspectives
Development of counselling and psychotherapy, and their similarities/differences
Counselling and psychotherapy in context
Unit 2: Core Values and Skills in Counselling and Psychotherapy
Building client-therapist relationships
Competency skills
Communication
Applications of skills
Monitoring generic skills.
Unit 3: Models and Approaches in Counselling and Psychotherapy
Psychodynamic approach
Humanist/person-centred approach
Personal awareness
Experiential focusing
Behavioural and cognitive approaches
Using behavioural methods
The systems model
The psychosocial/life stage model
Unit 4: Counselling Specialities
Cognitive behaviour therapy
Assessment strategies
Skills in CBT, and relationship, family, bereavement
Addiction counselling
Unit 5: Psychotherapy Specialities
Neuro-linguistic programme
Brief therapy
Transactional analysis
Gestalt therapy
Unit 6: Practitioner Strategies
Business issues
The therapy contract
The psychotherapist's responsibilities
Client assessment
Assessment
Our Advanced Counsellor and Psychotherapist course is assessed based on a series of written assignments that will marked by your personal tutor upon your submission. Over the course of these assignments – which need to be completed within 12 months of your enrolment – you will be tested on your course knowledge, competencies and ability to apply them within a practical setting.
There is no exam to sit. Your certification will be based purely on the outcome of your written assignments.
In addition, you can start this course at a time of your choosing, enabling you to fit it around your current work commitments and responsibilities. Our course is completely flexible allowing you to study at your own pace and on your own terms – all from the comfort of your own home.
Required Knowledge
No previous knowledge is required to enrol onto this course.
Awarding Body
Upon successful completion of this course, you will receive certification from National Institution of Qualifications (NIOQ).
This course has been designed to meet the requirements of specific learners or employers. It is endorsed by National Institution of Qualifications, meaning the course has undergone external quality checks to ensure that they are maintained and delivered to an excellent standard.
National Institution of Qualifications are a national certificating organisation. Endorsement of our courses ensures learners have access to high-quality materials that cover all learning outcomes, helping them to achieve their potential.
Support
Upon registration you will receive immediate access to your assessments and a comprehensive study guide. In addition, you'll receive the continuous support of your very own personal tutor as well as access to our student support team who'll always be on hand to answer all your queries and concerns. No matter your question, you can benefit from their instant support for the full 12 month duration of your course (should you choose to study for that long).
Frequently Asked Questions
Happy learners who completed this course
Advanced Counsellor & Psychotherapist Level 4
I was hesitant when starting t ...
I was hesitant when starting this course as I thought a level 4 was far beyond my reach, however, upon starting the course I was contacted by my tutor who introduced herself and made me feel immediately like I was in expert hands. She was there throughout the duration of my course for... any question I had and provided me with speedy and concise feedback on where I needed necessary improvement. I have just recent finished my course and can honestly say it has been one of the greatest experiences in my life, I have learnt so much and I'm now ready to take my skills into the real world and become a counsellor, for anyone who is having doubts about this course due to it's level, don't! I would highly recommend this course to anyone who has an interest in becoming a counsellor.
Why learn with us?
Trusted and regulated
Study A Levels, GCSEs, Qualifications, and Endorsed Courses
Money-back guarantee
14-day money-back guarantee (terms apply)
Flexible, simple learning
Study at your own pace in your own space, without pressure
Personal expert support
Full 1-2-1 tutor support on all courses every step of the way
Price-matched courses
We guarantee to match prices (plus 5% extra off on top)
Dedicated support
We are open 9am–10pm, 7 days a week, to help our learners
Independantly accredited
Our courses are accredited by independent awarding bodies
0% finance
Get 0% finance on many of our courses
Free business course
Free business start-up short course with every purchase