A Level Economics
AOL504
Have you got a good head for figures? Could you better the Chancellor of the Exchequer with a Budget? Having an analytical brain would certainly be an advantage and if you are considering a role in finance, or require an appropriate A Level to get into University, then this qualification could be most appropriate route to achieving your objectives and ambitions.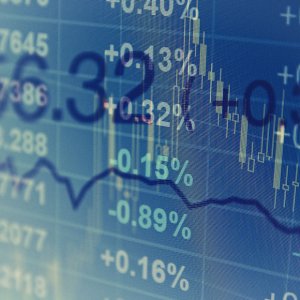 A Level Economics
Flexible study options
Choose a way to pay
A Level Economics
Choose enrol option
About This Course
If you are interested in the exploring a career within business, management, investment or the financial sector; then our 2 year A Level in Economics can provide you with the perfect stepping stone to making your mark within this competitive niche.
This course may be designed for home study; however it covers everything you'd expect from its college equivalent. The same content material, the same assignments, the same examinations… this new A Level has been updated to meet the latest academic specifications and content. The only real difference between them is – with our distance learning course, you can learn all of this on your own time-frame.
No deadlines. No pressure. You can even decide when YOU are ready to take your exams, meaning you'll always feel and be prepared.
Our online courses are particularly ideal for those restricted by work obligations. In one compact course you can achieve the qualifications you desire, but on your own terms.
So if you are interested in learning more about market, market failures, the UK economy, economic growth, business behaviours, and marketing strategies… then why not contemplate enrolling onto this course?
Course Benefits
Split into 4 informative themes, each are designed to supply you with a thorough knowledge on economics and the various elements it can impact upon. This means, by the end of our course you can feel confident in your ability to apply economic theories onto real life situations, as well as use the skills you have acquired to build a credible career.
With this course, you will:
Earn 56 UCAS points which can be used in your university applications to get your dream spot.
Be able to study how, when and where you want, and most importantly at your own pace.
Be challenged, tested and prepared for a future within economics.
Course Units
Qualification Title: A-Level Economics
Qualification Number: 9ECO
UCAS Points: Up to 56
Theme 1: Markets and Market Failure
The Economic Problem
The Allocation of Resources in Competitive Markets
Production and Efficiency
Market Failure
Government Intervention in the Market
Theme 2: The UK Economy – Performance and Policies
Measuring Macroeconomic Performance
Aggregate Demand
Aggregate Supply
National Income
Economic Growth
Macroeconomic Objectives and Policy
Theme 3: Business Behaviour and the Labour Market
The Firm: Objectives, Costs, and Revenues
Competitive Markets
Marketing Strategies
Concentrated Markets
The Labour Market
Government Intervention in the Market
Theme 4: A Global Perspective
International Economics
Poverty and Inequality
Emerging and Developing Economies
The Financial Sector
Role of the State in the Macroeconomy
Assessment
To earn this A Level qualification you will first complete the assessments included in your course materials.  These will be marked by your dedicated tutor and will prepare you for your exam, whilst giving you a predicted grade that you can use for your UCAS application.
You are required to complete three standard written exams:
Paper 1: 2 hour written exam, 33% of total marks – 15 May 2024
Paper 2: 2 hour written exam, 33% of total marks – 20 May 2024
Paper 3: 2 hour written exam, 33% of total marks – 7 June 2024
(all dates are subject to change)
There is a separate fee for the examinations, which are paid directly to the exam centre at time of booking. We'll help you book your exams when you are ready (we advise to book well in advance to guarantee your place).
Please note: the dates shown above are the next available exam slots only (exams take place every year).
Required Knowledge
There is no requirement to have past qualifications or knowledge of the area to enrol on this course.
Awarding Body
Upon completion of this course, you will receive an A Level in Economics issued by Edexcel.
Support
continuous support, guidance and advice of a personal tutor and our student support team. At a click of a button, they will always be hand to help, ensuring you never have to feel alone in your studies.
Alongside their support, throughout the 2 year duration of your studies, you will also be provided with a comprehensive study guide, course materials and a course pack containing self-assessment exercises and tutor marked study questions which can be used to track your progress.
Frequently Asked Questions
Why learn with us?
Trusted and regulated
Study A Levels, GCSEs, Qualifications, and Endorsed Courses
Money-back guarantee
14-day money-back guarantee (terms apply)
Flexible, simple learning
Study at your own pace in your own space, without pressure
Personal expert support
Full 1-2-1 tutor support on all courses every step of the way
Price-matched courses
We guarantee to match prices (plus 5% extra off on top)
Dedicated support
We are open 9am–10pm, 7 days a week, to help our learners
Independantly accredited
Our courses are accredited by independent awarding bodies
0% finance
Get 0% finance on many of our courses
Free business course
Free business start-up short course with every purchase