NCFE CACHE Level 3 Award in Supporting Teaching and Learning
AOL169
Become a qualified teaching assistant with this NCFE CACHE Level 3 Award in Supporting Teaching and Learning online course. Gain the knowledge and skills you'll need to work in primary or secondary school settings.
NCFE CACHE Level 3 Award in Supporting Teaching and Learning
Flexible ways to pay
NCFE CACHE Level 3 Award in Supporting Teaching and Learning
Choose enrol option
About This Course
If you're currently working or volunteering in a support role in a school or college and interested in becoming a qualified teaching assistant, the NCFE CACHE Level 3 Certificate in Supporting Teaching and Learning is a great option for you.
Through this comprehensive program, you'll gain in-depth knowledge of child and young person development, understanding their needs and fostering their growth effectively. Discover the paramount importance of safeguarding in educational settings, ensuring the well-being and safety of every student.
What sets this course apart is its recognition as an Ofqual regulated qualification, signifying its credibility and relevance in the educational landscape. Upon completion, you'll be equipped to thrive in both primary and secondary school settings, opening doors to a fulfilling and rewarding career in education.
Bundle Offer
Buy this course as a bundle and save 30%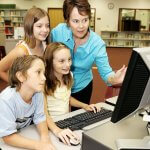 Course Benefits
This course is a great option for individuals who are new to the teaching assistant profession and are currently employed or volunteering in a support capacity at a school or college.
Study a nationally recognised qualification from the comfort of your own home, at your own pace.
When you enrol on your course, you will have the opportunity to access the NCFE CACHE Alumni membership for two years at no cost.
Course Units
Qualification Number: 603/2495/8
Unit 1: Schools and Colleges as Organisations (T/616/5878, Unit Level: 3; GLH: 15 hours; Credits: 2)
Learn the structure of education from early years to post-compulsory education
Understand how schools and colleges are organised regarding roles and responsibilities
Know the importance of teamwork in schools and colleges
Understand the ethos, mission, aims and values of education
Learn the importance of policies and procedures in education
Unit 2: Support Health and Safety in a Learning Environment (A/616/5879, Unit Level: 3; GLH: 20 Hours, Credits: 3)
Understand how to provide environments that support children and young people's health and safety
Learn how to recognise and manage risks to health, safety and security in a learning environment or during off-site visits
Know how to support children and young people to assess and manage risk for themselves
Understand appropriate responses to accidents, incidents, emergencies and illness in the learning environment
Know the responsibilities of your own role is assisting the administration of medication
Unit 3: Understand how to Safeguard Children and Young People (M/616/5880, Unit Level: 3, GLH: 25 Hours; Credits: 4)
Know the legislation, guidelines, policies and procedures for safeguarding children and young people
Understand how to work in partnership with other organisations to safeguard children and young people
Learn the importance of ensuring the safety and protection of children and young people in the learning environment
Understand how to respond to evidence or concerns that a child or young person has been abused or harmed
Learn how to support wellbeing when working with children and young people
Unit 4: Understand how Children and Young People Develop (A/616/5882, Unit Level: 3; GLH: 25 Hours; Credits: 3)
Understand the expected pattern of development for children and young people from birth to 19 years
Understand the factors that influence children and young people's development and how these affect practice
Understand how to monitor children and young people's development and interventions that should take place if this is not following the expected pattern
Assessment
All units are evaluated internally. Assessment allows the learner's workplace practice to serve as evidence for both individual units and the entire qualification. Because this course requires an evaluation of your practical skills in your workplace, you'll need a suitably qualified teacher and workplace assessor who can observe you, comment on your skills, and produce a report to fulfil the assessment criteria. This observation will be used to support your qualification.
Required Knowledge
The only requirements for this course are that you are over 16 years old, and are currently working or volunteering in a school or college from key stage one, as this course requires a work placement and provided evidence and observations as part of your assessment.
Awarding Body
Upon successful completion of your course, you will be awarded a certification in Supporting Teaching and Learning at NCFE CACHE Level 3. You will be awarded a certificate as a recognition of your achievement. NCFE is a renowned organisation that offers vocational and technical courses. Additionally, it operates as an educational charity. They have been providing quality education for over 170 years, working closely with industry experts to develop innovative solutions to meet the most critical learning needs. In 2015, CACHE (The Council for Awards in Care, Health, and Education) became a part of NCFE.
Once you have enrolled in the NCFE CACHE course, you will be granted a two-year access to the NCFE CACHE Alumni membership. NCFE CACHE Alumni is a network of professionals in the care, health and education industries. It provides useful resources and guidance to individuals who are pursuing or have obtained an NCFE CACHE qualification.
Support
We take pride in assisting our students at all stages of development, so while this course is designed for home study, you can enrol with confidence knowing that you will be fully supported. You will receive 12 months of personal tutor support for this course, and they will always be available to offer you advice, guidance, and instruction. On top of this, they will lend their expertise to your written assignments, providing you with valuable feedback and tips.
Our student support team is similarly only a click away, so you'll never be alone in your studies.
Frequently Asked Questions
Course enquiry
Why learn with us?
Trusted and regulated
Study A Levels, GCSEs, Qualifications, and Endorsed Courses
Money-back guarantee
14-day money-back guarantee (terms apply)
Flexible, simple learning
Study at your own pace in your own space, without pressure
Personal expert support
Full 1-2-1 tutor support on all courses every step of the way
Price-matched courses
We guarantee to match prices (plus 5% extra off on top)
Dedicated support
We are open 9am–10pm, 7 days a week, to help our learners
Independantly accredited
Our courses are accredited by independent awarding bodies
0% finance
Get 0% finance on many of our courses
Free business course
Free business start-up short course with every purchase