NCFE CACHE Level 3 Award in Childcare and Education
AOL133
This course is a great way to build the skills you need to work effectively with children, or to increase the opportunities for advancement in your current career. This course awards 28 UCAS points, which can help secure a place in many coveted university programmes across the country.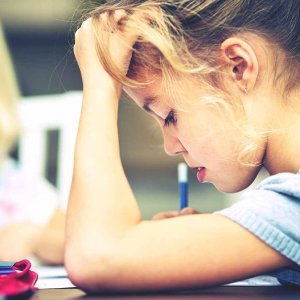 NCFE CACHE Level 3 Award in Childcare and Education
Flexible ways to pay
NCFE CACHE Level 3 Award in Childcare and Education
Choose enrol option
About This Course
Working with children and assisting in their educational development is both a rewarding and inspiring role. You can help to shape and mould their interpretations of the world and play a key role in their development and growth.
Our NCFE CACHE Level 3 Award in Childcare and Education is uniquely designed to help you embrace your passion for childcare, and do so on your own terms. No exams. No classes.
This fantastic course has been tailored for home study, making it possible for you to find a healthy work-study balance that works around you. In fact, you can shape this course around your learning requirements, and study when, where and how you want.
More importantly, you can do it from the comfort of your own home.
And this is fantastic news, if you are taking your first steps back into education or wish to broaden your skillset whilst working; as you can study at your own pace without having to make any unnecessary sacrifices.
This course has been created by NCFE CACHE who specialise in the care and education sectors. Whilst creating this course, they have harnessed the expertise of industry specialists, to ensure that everything you're taught is exactly what employers expect of you.
From the biological and psychological development of children, to recognising their physical and emotional needs; you can achieve an excellent foundation of knowledge in childcare and education, and acquire skills that are easily transferable into your future career.
Course Benefits
Split into 2 units, both aim to equip you with the knowledge and understanding to go onto further vocational training and placement opportunities, which can enhance your career options. You can discover everything you need to know about a child and young person's development, well-being and health, whilst also acquiring a deeper comprehension of role expectations and situations you may face whilst working with children.
This course will:
Earn you a nationally recognised qualification in childcare and education
Gain you 28 UCAS points which can be used to earn you a spot at university
Help you to kick start your career and expand your work opportunities
Allow you to study on your own terms free of exams, deadlines and pressure
Enable you to study from the comfort of your own home whilst maintaining a healthy work-study balance
Course Units
Qualification Number: 601/3998/5
Unit 1: Child development from conception to seven years
Reference: F/506/5384
(F/506/5384, Unit Level 3; GLH: 148)
Biological and psychological development of children from birth to seven years
Roles of an early years practitioner
Active steps an early years practitioner take
Frameworks that can be applied to young children's development
Setting appropriate milestones for development
Unit 2: Children's Health and Wellbeing
Reference: J/506/5385
Physical and emotional needs of young children
Dietary and nutritional requirements
Health and safety
Emotional needs during stressful or transitional moments
The need for regular exercise
Assessment
This course is assessed using a series of written assignments that will test your knowledge of the syllabus taught on this course. Through these written submissions to your tutor, you will be able to demonstrate your comprehension and competency, as well as be able to show how this theoretical knowledge can be applied to real life scenarios.
These assignments will be marked by your personal tutor, who will also strive to provide you with valuable tips and feedback to help improve your marks.
No external examinations are required.
Required Knowledge
No prior knowledge or skills are needed to enrol onto this course. Similarly, as this is only a knowledge based course, there is no need to be working within a childcare or educational environment. All we ask is that you are at least 16 years old.
Awarding Body
Upon successful completion of this course you will receive a NCFE CACHE Level 3 Award in Childcare and Education which has been accredited by the qualifications regulators for England, Wales and Northern Ireland – part of the Regulated Qualifications Framework (RQF).
This qualification is to guide and assess your development in relation to working in the children and young people's workforce, and will enable you to pursue a career working in Early Learning and Childcare; Social Care, and Learning Development and Support Services workforce.
This course can also be used to help you to progress onto our NCFE CACHE Level 3 Certificate in Childcare and Education (VRQ) qualification, and then on to the NCFE CACHE Level 3 Diploma in Childcare and Education (Early Years Educator) (VRQ).
NCFE CACHE is the UK's only specialist awarding organisation for the children and adult care sectors. They offer the most up-to-date and relevant qualifications for the new RQF, and work with Sector Skills Councils to ensure high quality and cutting edge service is supplied to their customers, learners and the sector itself.
Support
From the moment you enrol onto this 1 year course, you will have the full support of our personal tutors and student support team, who will always be on hand to answer your questions, queries or concerns.
You can reach out to our team and acquire all the advice and guidance you could ever need. Similarly, through your written assignments, our personal tutors can provide you with tonnes of valuable feedback and tips, which can be used to boost your grades and maximise your results.
Frequently Asked Questions
Course enquiry
Why learn with us?
Trusted and regulated
Study A Levels, GCSEs, Qualifications, and Endorsed Courses
Money-back guarantee
14-day money-back guarantee (terms apply)
Flexible, simple learning
Study at your own pace in your own space, without pressure
Personal expert support
Full 1-2-1 tutor support on all courses every step of the way
Price-matched courses
We guarantee to match prices (plus 5% extra off on top)
Dedicated support
We are open 9am–10pm, 7 days a week, to help our learners
Independantly accredited
Our courses are accredited by independent awarding bodies
0% finance
Get 0% finance on many of our courses
Free business course
Free business start-up short course with every purchase