Higher Level Teaching Assistant (HLTA) Advanced Level 5
AOL711
If you're passionate about giving children the support they need to reach their full potential in school, working as a Higher Level Teaching Assistant (HLTA) could be the fulfilling career you are looking for.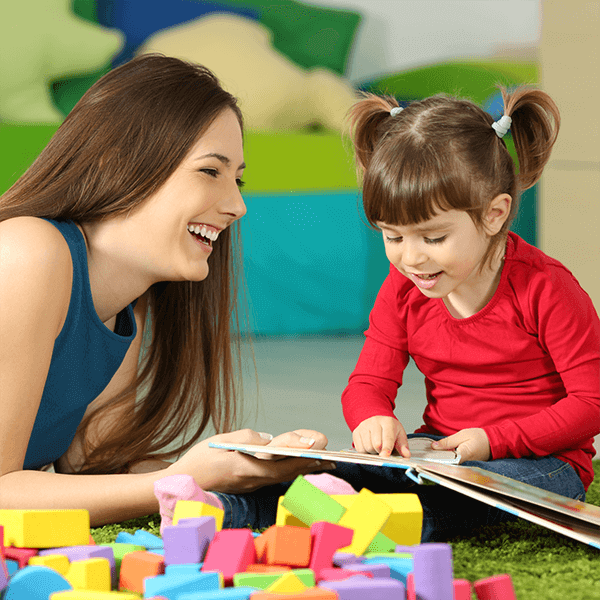 Higher Level Teaching Assistant (HLTA) Advanced Level 5
Flexible ways to pay
Higher Level Teaching Assistant (HLTA) Advanced Level 5
Choose enrol option
About This Course
There's no better time to be an HLTA – the evolution of the classroom environment means demand is higher than ever for talented teaching assistants who can take on new responsibilities and challenges.
An HLTA with specialist skills can be an indispensable member of the teaching team, able to perform a variety of important duties such as cover for teachers during absence, and offer 1-to-1 support to pupils with more complex needs.
This is an advanced level 5 course that both expands on established HLTA concepts in more detail, and focuses on the more specialist areas of the role, such as helping individuals with Special Educational Needs (SEN).
Course Benefits
This is extended course comprising of 10 in-depth units that you will study at your own pace, from the comfort of your own home.
On completing the course you will find yourself better equipped to deal with the requirements of working as a senior HLTA, expanding on your current skills and allowing you to take on greater responsibilities in your role.
This course will:
Enable you to embrace workplace challenges by developing your knowledge, understanding and skills
Broaden your knowledge on how to support pupils, especially those with additional and complex needs
Take on more responsibility in the classroom by assisting with lesson planning, creating support materials, and managing other support staff
Enable you to work with teachers to raise teaching standards within the school as well as ensure students are able to reach their true potential
Boost your earning potential and salary grade.
More importantly, you will be ready to progress in your uniquely fulfilling career that will be both challenging and rewarding.
Course Units
Unit 1: Communication and Positive Relationships
How to develop positive relationships in the classroom
Why communication is important
Principles and practices that contribute to positive relationship building
Unit 2: Supporting Teachers in their Absence
Specified work
How HLTAs teach
The planning, delivery and assessment process
Unit 3: Focused Classroom Teaching
The role of focused teaching
How the HLTA helps students, the teacher and learning
Teaching styles and techniques
Unit 4: Creating a Safe Learning Environment
How you can help to create a safe space for students
Risk management
Ways to create safe spaces for students
Unit 5: Challenging Behaviour, Communication and Complaints
The different types of challenging behaviour you may encounter
Reasons for challenging behaviour
Behaviour management techniques
Unit 6: Supporting Child Development
How to increase awareness of child development
Child development skills
How you can support child development
Unit 7: Being a Reflective Teacher
Reflective practice
How to build reflective practice into teaching
The importance of professional development
Unit 8: Special Educational Needs (SEN) in Children and Young People
The SEND Code of Practice
Equality, Diversity and Inclusion in Schools
Reducing Discrimination in Schools
Unit 9: Developing Planning and Assessments to Meet Individual Needs
Improving Outcomes
Careers Advice and Support
Curriculum and assessment planning
Unit 10: Supporting Individuals with Autism with Communication and Social Interaction
Speech Delays and Autism
Conditions that Impact Autism
The Person Centred Approach
Assessment
There is no face-to-face element and no exams in this course, which is assessed based on a series of written assignments and questions (requiring descriptive answers) that will test your course knowledge on a unit by unit basis. Within these assignments, you will need to be able to demonstrate your knowledge to your personal tutor, as well as be able to reflect on your practice when applied within the workplace.
You can enrol on this course at any time, making it ideal for those wishing to combine their studies with their existing job commitments. All we ask is that you complete these units within a year of your registration.
Required Knowledge
There are no requirements to have completed any courses to be able to enrol on this course – you do not have to be employed as a Teaching Assistant either.
Awarding Body
Upon successful completion of this course, you will receive certification from National Institution of Qualifications (NIOQ) and a Learner Unit Summary (which details of all the units you have completed).
This course has been designed to meet the requirements of specific learners or employers. It is endorsed by National Institution of Qualifications, meaning the course has undergone external quality checks to ensure that they are maintained and delivered to an excellent standard.
National Institution of Qualifications are a national certificating organisation. Endorsement of our courses ensures learners have access to high quality materials that cover all learning outcomes, helping them to achieve their potential.
Support
Upon registration you will receive immediate access to a course your assessments and a comprehensive study guide. In addition, you'll receive the continuous support of your very own personal tutor as well as access to our student support team who'll always be on hand to answer any queries.
Frequently Asked Questions
Course enquiry
Why learn with us?
Trusted and regulated
Study A Levels, GCSEs, Qualifications, and Endorsed Courses
Money-back guarantee
14-day money-back guarantee (terms apply)
Flexible, simple learning
Study at your own pace in your own space, without pressure
Personal expert support
Full 1-2-1 tutor support on all courses every step of the way
Price-matched courses
We guarantee to match prices (plus 5% extra off on top)
Dedicated support
We are open 9am–10pm, 7 days a week, to help our learners
Independantly accredited
Our courses are accredited by independent awarding bodies
0% finance
Get 0% finance on many of our courses
Free business course
Free business start-up short course with every purchase