Homeopathy Level 3
AOL588
This Level 3 Certification in Homeopathy gives you a background in physiology and anatomy, and an understanding of how homeopathic remedies work within the human body. All six units take approximately on year to complete. However, the pace is entirely up to you, and works around your schedule.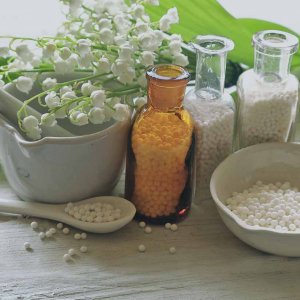 Homeopathy Level 3
Flexible study options
Choose a study format
Choose a way to pay
Homeopathy Level 3
Choose enrol option
About This Course
Our Homeopathy Level 3 course has been developed for those who are eager to gain a deeper knowledge and a greater understanding of homeopathy, from the comfort of their own home!
Studying this course will reward you with a basic understanding of anatomy and physiology as well as knowledge on the function of homeopathy and the role of homeopathic remedies.
You will develop the confidence to consult with clients and gain an awareness of contraindications.
Our course empowers you to learn at your convenience and at a pace that suits your lifestyle. We deliver all the materials you require by post or email for your convenience and you are able to submit coursework by email.
We have approachable tutors who are constantly available to support you and share their expertise via email throughout the course.
Enrol now to expand your knowledge of homeopathy and become one of the 50,000 students who have enjoyed learning with us.
Course Units
Unit 1: Principles of Homeopathy
Introduction to the principles of homeopathy
Homeopathy's journey from its origins to today's homeopathic practices
Unit 2: Basic Anatomy and Physiology
Explore the roles of the body's vital systems, hormones and special senses
Understand homeostasis
Unit 3: Prescription and Dispensation
How to prescribe and dispense the correct dosage of different forms of homeopathic remedies
Dispelling the myths surrounding homeopathy
Unit 4: The Repertory Process
Understanding the repertory process and learning how to analyse Materia Medica
Classifying conditions
Prescribing appropriate remedies and correct application of remedies
Unit 5: Physical and Psychological Conditions
Develop awareness of physical and psychological conditions and the difference between chronic and acute ailments
Learn when a patient should be referred and be aware of contraindications
Unit 6: Principles of homeopathy
Principles of homeopathy and best practices for client assessments
Analysing a client's needs and using homeopathic remedies in a treatment plan
Assessment
Our Homeopathy Level 3 course can be started at any time and you have a full year to complete the course. This empowers you to learn about homeopathy at a pace that suits your learning needs and fits your lifestyle.
Required Knowledge
No previous knowledge of homeopathy is necessary for this course.
Awarding Body
This course is endorsed by the Quality Licence Scheme (QLS). QLS endorses high-quality, non-regulated provision and training programmes. This means that the course has undergone external quality checks by the awarding body to ensure it meets a high standard.
The learning outcomes of the course have been benchmarked at Level 3 against level descriptors published by Ofqual, to indicate the depth of study and level of demand/complexity involved in successful completion by the learner.
Support
All materials are sent by post or email and our supportive tutors can be contacted at any time by email.
We have a student support team available to answer any queries you have during the course.
Your progress is assessed through a series of assignments which are submitted to your tutor for marking.
No external examination is required for Homeopathy Level 3.
Frequently Asked Questions
Why learn with us?
Trusted and regulated
Study A Levels, GCSEs, Qualifications, and Endorsed Courses
Money-back guarantee
14-day money-back guarantee (terms apply)
Flexible, simple learning
Study at your own pace in your own space, without pressure
Personal expert support
Full 1-2-1 tutor support on all courses every step of the way
Price-matched courses
We guarantee to match prices (plus 5% extra off on top)
Dedicated support
We are open 9am–10pm, 7 days a week, to help our learners
Independantly accredited
Our courses are accredited by independent awarding bodies
0% finance
Get 0% finance on many of our courses
Free business course
Free business start-up short course with every purchase