Criminology & Psychological Profiling Bundle
AOL701
This course combines our very popular Psychological Profiling Level 3 programme with a background in general Criminology. This will not only give you the groundwork with which to build a successful career in any related field, it will allow you to earn Level 3 Certification in both disciplines from home.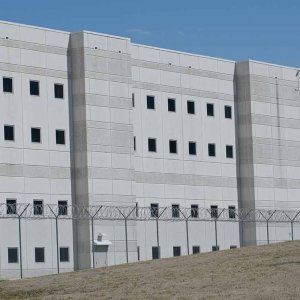 Criminology & Psychological Profiling Bundle
Flexible study options
Choose a way to pay
Criminology & Psychological Profiling Bundle
Choose enrol option
About This Course
When there is too much choice it can be difficult to choose one course over another so we hope we have helped by bundling these two courses together. Not only do you get to study two amazing subjects, but you also save money as the bundle is cheaper than purchasing the two courses separately.
These criminology and psychological profiling courses will allow you to develop your knowledge and understanding from home and in the most convenient way when it suits you!
The courses will cover a broad range of subject matter, including an understanding of definitions and Measurement. You will be able to identify the criminological explanations of crime whilst exploring Marxist vs Realist views. You will examine the role of the police and the need to consider the first seven seconds of an interview. You will then move on to identify the key historical events that led to profiling becoming an integral part of crime scene analysis and how personality theories evolved with regard to personality profiling.
The course also identifies differences between an organised and disorganised crime scene and looks at risk factors associated with school shooters. All in all, an exceptional exploration into criminology and psychological profiling.
All your course materials will then be delivered to you by post or email, so it couldn't be simpler. Our experienced and professional tutors are there to help you every step of the way by email, so help is only a click away!
Course Units
Criminology Level 3
Unit 1: ​Introduction to Criminology
Unit 2: Victims, Classicism and Positivism
Unit 3: ​Labelling Theories and Administration of Criminology
Unit 4: Gender, Age, Ethnicity and Crime
Unit 5: Types of Crime
Unit 6: Mental Disorders and Young Offenders
Unit 7: Probation, Incarceration and Punishment
Psychological Profiling Level 3
Unit 1: An introduction to Profiling Criminals
Unit 2: Biological and Other Explanations of Criminal Behaviour
Unit 3: Psychological Reasoning of Criminal Behaviour
Unit 4: Personality Types
Unit 5: Criminal Profiling of Celebrities
Unit 6: Profiling Criminals, Rapists and Murderers
Assessment
The Criminology and Psychological Profiling course is assessed by a series of written assignments, which are submitted to and marked by your tutor. There are no external examinations required.
Required Knowledge
There is no requirement to have any background knowledge or qualifications to complete/enrol on this course and your tutor will provide support from day one! If you do have any additional learning requirements, please let your tutor know as they will then be able to tailor their feedback and support around your requirements.
Awarding Body
Upon successful completion of this course, you will receive certification from Training Qualifications UK (TQUK) and a Learner Unit Summary (which details of all the units you have completed).
This course has been designed to meet the requirements of specific learners or employers. It is endorsed by Training Qualifications UK, meaning the course has undergone external quality checks to ensure that they are maintained and delivered to an excellent standard.
Training Qualifications UK are a national certificating organisation. Endorsement of our courses ensures learners have access to high quality materials that cover all learning outcomes, helping them to achieve their potential.
Support
Once you sign up to the course bundle, you will have two years to complete (one year per course), which will allow you to work at your own pace, without the pressure of tight deadlines.
You will also receive 12 months of tutor support for each course, so you can feel confident that you'll get the help you need. This bundle will take you approximately 200 hours. Studying around your work and family commitments has never been easier.
Frequently Asked Questions






Why learn with us?
Trusted and regulated
Study A Levels, GCSEs, Qualifications, and Endorsed Courses
Money-back guarantee
14-day money-back guarantee (terms apply)
Flexible, simple learning
Study at your own pace in your own space, without pressure
Personal expert support
Full 1-2-1 tutor support on all courses every step of the way
Price-matched courses
We guarantee to match prices (plus 5% extra off on top)
Dedicated support
We are open 9am–10pm, 7 days a week, to help our learners
Independantly accredited
Our courses are accredited by independent awarding bodies
0% finance
Get 0% finance on many of our courses
Free business course
Free business start-up short course with every purchase