Criminal Psychology Diploma Level 4
AOL120
This course will grant you a Level 4 in Criminal Psychology. After completing the seven units included in the course, you will have gained an understanding of the skills and techniques that underpin careers in policing, social work and rehabilitative therapy. This could advance, or indeed begin, your career in the area.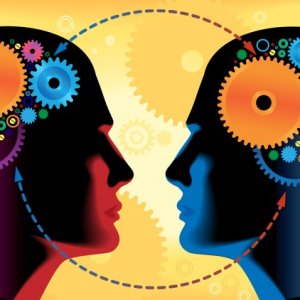 Criminal Psychology Diploma Level 4
Flexible study options
Choose a way to pay
Criminal Psychology Diploma Level 4
Choose enrol option
About This Course
Look into the minds of criminals with our fascinating Criminal Psychology endorsed Course. As a learner studying this course, you will have the chance to evaluate criminal behaviour and what caused the perpetrator to commit the crime.
You will be able to analyse the psychological and social theories relevant to our own understanding of criminality and consider a career in areas such as, the police, social work or similar.
By choosing this programme of study you can be assured that you will have the opportunity to study at you own pace and from the comfort of your own home.
There is no requirement to complete any lower level courses before being able to register for this course.
Course Benefits
Split into 7 units, every element of this course seeks to expand your understanding of Criminal Psychology, so you can achieve the theoretical knowledge you need to apply these skills within real and practical settings.
From understanding the criminal mind to profiling offenders and geographic profiling, theoretical & practical approaches, confidentiality, mental health and violence, crisis management and perception, memory and eyewitness testimony; by the end of this course you'll feel confident in your ability to work with your patients to further understand their minds.
This course will:
Help you to develop a strong foundation of knowledge and competency that can be transferred directly into the workplace.
Allow you to study from home – all course materials will be sent straight to your door, enabling you to fit your studies around your obligations.
Challenge your perceptions of Criminal Psychology, giving you ample opportunities to demonstrate your competency and comprehension of the course materials.
Enable you to study on your own terms – no classrooms, no strict deadlines and no exams.
Course Units
Unit 1: Explanation of Criminal Behaviours
Unit 2: Substance Misuse and Violent Offences
Unit 3: Sexual Offences and Stalking
Unit 4: Serial Murder and Terrorism
Unit 5: Profiling Offenders and Geographic Profiling
Unit 6: Mental Health and Psychopathy
Unit 7: Interviewing, Deception and Eyewitness Testimony
Assessment
The Criminal Psychology programme of learning is assessed through a series of written assignments, which will need to be submitted to your personal tutor for marking and feedback to confirm that you have met the learning outcomes. There are no external examinations required.
Required Knowledge
There is no requirement to have any background knowledge or qualifications to complete/enrol on this course and your tutor will provide support from day one! If you do have any additional learning requirements, please let your tutor know as they will then be able to tailor their feedback and support around your requirements.
Awarding Body
Upon successful completion of this course, you will receive certification from National Institution of Qualifications (NIOQ) and a Learner Unit Summary (which details of all the units you have completed).
This course has been designed to meet the requirements of specific learners or employers. It is endorsed by National Institution of Qualifications, meaning the course has undergone external quality checks to ensure that they are maintained and delivered to an excellent standard.
National Institution of Qualifications are a national certificating organisation. Endorsement of our courses ensures learners have access to high quality materials that cover all learning outcomes, helping them to achieve their potential.
Frequently Asked Questions
Happy learners who completed this course
Criminal Psychology Diploma Level 4
Wow, amazing course. Very inde ...
Wow, amazing course. Very indepth but enjoyed it. Can tell it is level 4, not because it is difficult but because it gives so much information. I feel like an expert already and I am only two modules in, keep logging into the system to read more :)
I have enjoyed every minute of ...
I have enjoyed every minute of this course so far and I am extremely excited to finish it! Half way through and I feel like I have achieved so much already.
Such an interesting course and ...
Such an interesting course and I thoroughly enjoyed each unit in it's own aspect. Happy to be moving onto a new course soon to head to where I want to be in life and I'm already half way there thanks to the team.
First time doing an online cou ...
First time doing an online course and I am extremely happy with how it has turned out. It only took me 5 months to complete it thanks to my amazing tutor who sent work back the next day! Her feedback was very helpful, and it helped me make sure that I was reaching my fullest potential... in each unit.
It's been a challenging 8 mont ...
It's been a challenging 8 months however I managed to complete the course on time with a few months spare. I received my certificate in the post 2 weeks after finishing the course. I'm very proud to say I did it.
I have thoroughly enjoyed work ...
I have thoroughly enjoyed working on this course in my own time with the distant support of my course tutor. The flexibility has enabled me to complete this qualification without affecting my work and family life. I would definitely recommend this approach for anyone wishing to progre...ss but finding it hard to attend a set college/university course. I'm already thinking about what I could tackle next.
Why learn with us?
Trusted and regulated
Study A Levels, GCSEs, Qualifications, and Endorsed Courses
Money-back guarantee
14-day money-back guarantee (terms apply)
Flexible, simple learning
Study at your own pace in your own space, without pressure
Personal expert support
Full 1-2-1 tutor support on all courses every step of the way
Price-matched courses
We guarantee to match prices (plus 5% extra off on top)
Dedicated support
We are open 9am–10pm, 7 days a week, to help our learners
Independantly accredited
Our courses are accredited by independent awarding bodies
0% finance
Get 0% finance on many of our courses
Free business course
Free business start-up short course with every purchase