Forensic Psychology Level 3
AOL125
This course is the perfect first step into a career in forensic psychology, or a great way to gain certification that reflects the experience you already have in the field. It will also look at the theoretical basis for criminal behaviour and how profiling can be used to prevent it.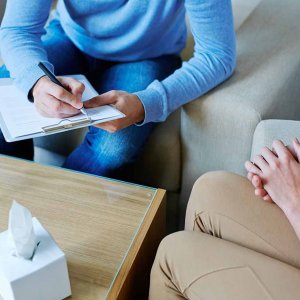 Forensic Psychology Level 3
Flexible study options
Choose a study format
Choose a way to pay
Forensic Psychology Level 3
Choose enrol option
About This Course
If you are fascinated with the inner workings of the criminal mind or are interested in developing a career working in forensic science; then our Forensic Psychology Level 3 course can help you to delve into this fascinating world.
You can study this incredibly engaging course from the comfort of your own home, learning about the key psychological principles and theories used to understand criminal behaviour, as well as discover how criminal profiling can assist in detection of crimes.
In fact, you can take the knowledge and skills acquired over this one year course and use it to make a real difference to the criminal justice system.
All it takes is just 120 hours of study time to complete, and in no time at all you will have acquired a solid foundation of theoretical knowledge that will not only enable you to pursue further studies within psychology and forensic science, but will also become an incredible asset to your CV.
This impressive course has been exclusively designed for home study, meaning you can enrol onto this course and study at a pace that is right for you. No deadlines. No exams. No pressure.
You can mould your studies around your current work commitments and on your own terms achieve a qualification that can truly jump start your career.
Course Benefits
From understanding the role of forensic psychologists, to developing a deeper comprehension of the biological, psychological and criminological explanations surrounding criminal activity; during this 7 unit course you can truly get to grips with what will be expected of you should you choose to venture down this career route.
At every opportunity this course will seek to develop your theoretical knowledge; challenge your perspectives and shed light on theories surrounding risk factors and rape. In turn, your written assignments will allow you to take this understanding and witness their application within realistic scenarios.
This course will allow you to:
Receive your course materials – ensuring a stress free, convenient way to study
Study and complete your assignments at your own pace – no classes, no deadlines, no exams
Complete your studies from the comfort of your own home
Broaden your knowledge and skillset in forensic psychology
Improve your career prospects
Course Units
Unit 1: Introduction to Forensic Psychology
History of forensic psychology
Definitions of forensic psychology
The relationship between forensic psychology and the law
Roles of a forensic psychologist
Unit 2: Psychological Profiling of Offenders
Psychological profiling of offenders
Different approaches to profiling offenders
Using psychological profiling to help identify geographical locations of suspects
Unit 3: Case Study – Ted Bundy
An in-depth psychological profiling case study about Theodore Robert Cowell, also known as 'Ted Bundy'
Unit 4: Child Abuse
Child abuse and its different definitions
How forensic psychology can be employed in relation to child abuse
The role of a forensic psychologist in evaluating child abuse victims and the others involved
Unit 5: Psychiatric Disorders as a Defence
Psychiatric conditions and developmental disorders
Different defences of psychiatric conditions
Unit 6: Police Investigations
How a forensic psychologist can support police investigations
Interviewing suspects and detecting deception
The role of eyewitness statements for investigations
Unit 7: Courtroom Psychology
Forensic psychology and the law
Applications of forensic psychology (before, during, and after court)
Applications of forensic psychology in the courtroom
Assessment
This course is assessed using a series of written assignments that are designed to test your knowledge of the course materials and syllabus.
These will need to be submitted to your personal tutor, whose feedback and tips can be used to improve your overall grade.
No external examinations are required.
Required Knowledge
No previous knowledge or experience is required to enrol onto this course, making it ideal for those who have got a natural interest in Forensic Psychology.
Awarding Body
Upon successful completion of this course, you will receive certification from National Institution of Qualifications (NIOQ) and a Learner Unit Summary (which details of all the units you have completed).
This course has been designed to meet the requirements of specific learners or employers. It is endorsed by National Institution of Qualifications, meaning the course has undergone external quality checks to ensure that they are maintained and delivered to an excellent standard.
National Institution of Qualifications are a national certificating organisation. Endorsement of our courses ensures learners have access to high quality materials that cover all learning outcomes, helping them to achieve their potential.
Support
We take pride in helping all of our students to achieve success, so whilst this course is designed for home study, you will never feel alone or isolated in your studies. From day one, you will be supplied with the continuous advice and guidance of our personal tutors who will endeavour to maximise your learning potential with the feedback they provide on your assignments.
Similarly, our student support team is only a click away, meaning if you ever need assistance with a question, your assignments or course materials; they will always be on available to answer your questions and give you a helping hand.
Frequently Asked Questions
Why learn with us?
Trusted and regulated
Study A Levels, GCSEs, Qualifications, and Endorsed Courses
Money-back guarantee
14-day money-back guarantee (terms apply)
Flexible, simple learning
Study at your own pace in your own space, without pressure
Personal expert support
Full 1-2-1 tutor support on all courses every step of the way
Price-matched courses
We guarantee to match prices (plus 5% extra off on top)
Dedicated support
We are open 9am–10pm, 7 days a week, to help our learners
Independantly accredited
Our courses are accredited by independent awarding bodies
0% finance
Get 0% finance on many of our courses
Free business course
Free business start-up short course with every purchase