Complete Business Management
AOL015
The Complete Business Management bundle includes the entire contents of our Business Management Level 3, Starting Your Own Business Level 3 and Business Operations and Lean Management Level 3 courses. It teaches you everything you need to know to start a new enterprise, or take your business to new levels.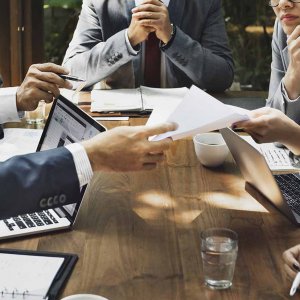 Complete Business Management
Flexible study options
Choose a way to pay
Complete Business Management
Choose enrol option
About This Course
The Complete Business Management course is designed for managers, aspiring managers who are looking towards career advancement, or for those individuals who are running their own business and need development to achieve the next level of growth, whether in sales, personnel, products or experience, this course is a must.
You can be assured of excellent support from day one for our expert tutors and excellent resources designed to cover in sufficient detail the syllabus as detailed below. Whatever your reasons for improving your knowledge and skills, we are here to support your ambition and to enable you to take a step towards achieving your goals and all from the comfort of your own home.
Explore these fascinating subjects working at your own pace and around your work and family commitments with the assurance that you will have appropriate support available as and when
required.
Start your journey today with this fascinating home study course and boost your knowledge and earning potential.
Course Units
Business Management Level 3
Unit 1: You as a Manager
Unit 2: Strategy, Structure and Systems
Unit 3: Managing Teams
Unit 4: Managing Performance
Unit 5: Setting Goals
Unit 6: Leadership and Politics
Starting you own Business Level 3
Unit 1: Preparing to Start your own Business
Unit 2: Defining your Business
Unit 3: Marketing
Unit 4: Customers
Unit 5: Finance
Unit 6: Your Business Plan
Business Operations and Lean Management Level 3
Unit 1: How Operations Management Became Critical to Business Success
Unit 2: People and Operations
Unit 3: Products and Services
Unit 4: Operational Processes in Context
Unit 5: Efficiency and Effectiveness in Operations
Unit 6: Quality, Improvements and Change
Assessment
The Level 3 Complete Business Management course takes an average of 240 learning and assessment hours to complete. Assessments are a series of written assignments. You will have the chance to re-submit your assignments as needed with no additional cost.
Each assignment will be marked by your tutor, who will provide advice to improve upon the assignment if required.
Required Knowledge
There is no requirement to have any background knowledge of qualifications to complete/enrol on this bundle course and your tutor will provide support from day one!
If you do have any additional learning requirements, please let your tutor know as they will then be able to tailor their feedback and support around your requirements.
Awarding Body
This course is endorsed by the Quality Licence Scheme (QLS). QLS endorses high-quality, non-regulated provision and training programmes. This means that the course has undergone external quality checks by the awarding body to ensure it meets a high standard.
The learner unit summary may be used as evidence towards recognition of prior learning if you wish to progress your studies in this subject. To this end the learning outcomes of the course have been benchmarked at Level 3 against level descriptors published by Ofqual, to indicate the depth of study and level of demand/complexity involved in successful completion by the learner.
Support
Your course materials for the Level 3 Complete Business Management course will be supplied to you as hard copy materials delivered by post or using login details issued. This will depend on the chosen format of study, either paper or online.
Our student support team can also handle any other queries you may have whilst completing your course, meaning you never have to struggle or feel isolated in your studies. You will receive 12 expert tutor support for this bundle course but you can complete much sooner if this is your goal.
Frequently Asked Questions
Why learn with us?
Trusted and regulated
Study A Levels, GCSEs, Qualifications, and Endorsed Courses
Money-back guarantee
14-day money-back guarantee (terms apply)
Flexible, simple learning
Study at your own pace in your own space, without pressure
Personal expert support
Full 1-2-1 tutor support on all courses every step of the way
Price-matched courses
We guarantee to match prices (plus 5% extra off on top)
Dedicated support
We are open 9am–10pm, 7 days a week, to help our learners
Independantly accredited
Our courses are accredited by independent awarding bodies
0% finance
Get 0% finance on many of our courses
Free business course
Free business start-up short course with every purchase