Business Law Level 4
AOL475
This course is a great way to boost your career in a business. Whether you aspire to getting in on 'the ground floor', being promoted to management or setting off on your own as a consultant, this course will teach you the business and people skills you need to succeed.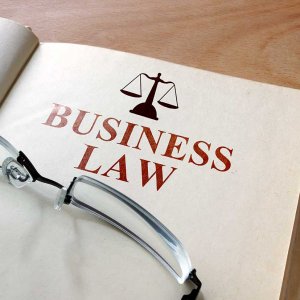 Business Law Level 4
Flexible study options
Choose a way to pay
Business Law Level 4
Choose enrol option
About This Course
Do you have a passion for law and want to know more about how the English Legal System operates? Or maybe you own a business and want to understand the different types of business structures and their benefits? No matter your reasons, you can enrol onto our Business Law Level 4 course and walk away with an arsenal of knowledge.
All of our courses are designed for home study. This means, from the comfort of your own home, you can develop a deeper understanding of Business Law; learn how to identify the principles of English Law, AND also discover the sources of law, the roles of different courts, and the various personnel who work within the legal system.
This course truly covers all of the bases, whilst offering you the freedom to learn without having to enter a classroom.
And this is fantastic news if work, social or family obligations are preventing you from getting back into education, as you can register onto this course and easily mould it to work around you.
In fact, as you'll be given a full year to complete this course, you can easily spread out your 120 hours of study time, and learn at a pace that is right for you! Fast, slow, morning or night… you can adapt this course to suit your study preferences and achieve a healthy work-study balance.
We will even send your course materials straight to your door or inbox!
So if you are interested in learning more about Business Law and how it relates to consumers and business owners; then why not sign up for this course today? In just 120 hours, you'll walk away with the tools, the knowledge and the resources to better protect your business.
Course Benefits
Split into 6 informative units; by the end of this one year course you will have a greater comprehension of the English Legal System, but also Company Law, the Law of Contract, the Law of Tort, Employment Law and European Law.
In fact, with this knowledge under your belt, you will confidently be able to deal with consumers, employees and other businesses, and ensure the law is upheld.
Our written assignments can similarly help you to develop your theoretical knowledge, as you'll be able to demonstrate your understanding of the course materials by applying them to potential scenarios you may face in the workplace.
With this course you'll:
Achieve a better understanding of Business Law, contracts and the influences other countries can have on your business offerings
Be able to learn at a time, pace and location of your choosing – we will send all of your course materials straight to your door or inbox
Be able to achieve a healthy-work study balance with minimal impact to your work, family or social obligations
Develop your higher level of comprehension and competency on the different elements of law, the legal system and the use of courts
Have access to an instant support network – you can take advantage of our personal tutors and Student Support Team at a click of a button
Course Units
Unit 1: An Introduction to the English Legal System
The different types of law
The Court System
Tribunals
Civil Procedure Rules
Sources of Law
Legal Personnel
Unit 2: Business Law
Businesses as legal entities and structures
Shares and Shareholders
Company Records
Financial Difficulties & Liquidation
Wrongful & Fraudulent Trading
Compliance
Unit 3: Tort Law
Components of Tort Law
Different Types of Tort
Unit 4: Contract Law
Key Components of a Contract
Bilateral and Unilateral Contracts
Consideration
Electronic Contracts
Unit 5: Law in the Workplace
Employee Defined
Contract Terms
Termination of a Contract
Discrimination and Employment Law
Health and Safety at Work
Data Protection
Unit 6: European Union Laws
EU Institutions
The Court of Justice Jurisdiction
European Union Law Sources
Convention
The Internal Market
Harmonised and Non-Harmonised Sectors
State Liability
Supremacy of EU Law
Assessment
This course is assessed using a series of written assignments that are designed to test your knowledge of the course materials. These will need to be sent to your personal tutor for marking, whereupon they will supply you with helpful tips and feedback. No external examinations are required.
You will have the chance to re-submit your assignments as needed with no additional cost. Each assignment will be marked by your tutor, who will provide advice to improve upon the assignment if required.
Required Knowledge
No previous knowledge or skills are needed in order to enrol onto this course, making it ideal for those with a natural interest in Business Law or for those considering further education in this niche.
Awarding Body
Upon successful completion of this course, you will receive certification from National Institution of Qualifications (NIOQ) and a Learner Unit Summary (which details of all the units you have completed).
This course has been designed to meet the requirements of specific learners or employers. It is endorsed by National Institution of Qualifications, meaning the course has undergone external quality checks to ensure that they are maintained and delivered to an excellent standard.
National Institution of Qualifications are a national certificating organisation. Endorsement of our courses ensures learners have access to high quality materials that cover all learning outcomes, helping them to achieve their potential.
Support
From the moment you enrol, you will receive the continuous support and guidance of our personal tutors and student support team as they strive to equip you with the knowledge, the resources and the guidance to succeed on this course.
From assessing and supplying feedback on your assignments, to ensuring that their answers are just one click away; they can help you to comprehend the information provided in your guides and course materials, and maximise your results.
Frequently Asked Questions
Why learn with us?
Trusted and regulated
Study A Levels, GCSEs, Qualifications, and Endorsed Courses
Money-back guarantee
14-day money-back guarantee (terms apply)
Flexible, simple learning
Study at your own pace in your own space, without pressure
Personal expert support
Full 1-2-1 tutor support on all courses every step of the way
Price-matched courses
We guarantee to match prices (plus 5% extra off on top)
Dedicated support
We are open 9am–10pm, 7 days a week, to help our learners
Independantly accredited
Our courses are accredited by independent awarding bodies
0% finance
Get 0% finance on many of our courses
Free business course
Free business start-up short course with every purchase