Business Administration Diploma Level 3
AOL111
In today's challenging business climate you need a way to stand out from the crowd. This course is design to give you a comprehensive understanding of key business administration concepts, and improve your career prospects within your business sector.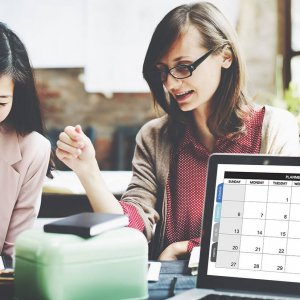 Business Administration Diploma Level 3
Flexible study options
Choose a study format
Choose a way to pay
Business Administration Diploma Level 3
Choose enrol option
About This Course
The Business Administration Diploma Level 3 has been designed for anyone looking to progress in their career within a business or office setting. It will provide you with the skills and practical knowledge and is equally beneficial for both newcomers, or professionals already working in an organisational setting.
Effective and efficient administration, underpinned by the ability of staff members, plays a key part in the operation of every organisation. Administration is integral to the smooth running of a business, and the performance of its administration team can make or break its success.
This job-ready course will teach you skills that can be applied practically within a business environment in any industry.
Course Benefits
The aim of the course is to give the learner the skills needed to work within the more demanding roles within a business.
Organised in 7 in-depth units, every element of our course is designed to enhance your skills to a new level of advancement.
This course will:
Introduce you to a range of business management techniques and tools
Help you discover theories and approaches in business administration
Teach you ways to improve your organisation and efficiency at work
Show your current or potential employer you have willingness to learn and are committed to your career
Fast track your career by gaining the certification, knowledge and skills
Course Units
Unit 1: Working with Others
Unit 2: Your Administrative Responsibilities
Unit 3: Working within the Business environment
Unit 4: Customer Relations
Unit 5: Health and Safety
Unit 6: Data Administration and Handling
Unit 7: Efficiently Operating Office Equipment
Assessment
This course is assessed based on a series of written assignments that will marked by your personal tutor upon your submission. Over the course of these assignments – which need to be completed within 12 months of your enrolment – you will be tested on your course knowledge, competencies and ability to apply them within a practical setting.
There is no exam to sit. Your certification will be based purely on the outcome of your written assignments.
In addition, you can start this course at a time of your choosing, enabling you to fit it around your current work commitments and responsibilities. Our course is completely flexible allowing you to study at your own pace and on your own terms – all from the comfort of your own home.
Required Knowledge
No previous knowledge is required to enrol onto this course.
Awarding Body
Upon successful completion of this course, you will receive certification from National Institution of Qualifications (NIOQ) and a Learner Unit Summary (which details of all the units you have completed).
This course has been designed to meet the requirements of specific learners or employers. It is endorsed by National Institution of Qualifications, meaning the course has undergone external quality checks to ensure that they are maintained and delivered to an excellent standard.
National Institution of Qualifications are a national certificating organisation. Endorsement of our courses ensures learners have access to high quality materials that cover all learning outcomes, helping them to achieve their potential.
Support
Upon enrolment, you will be given access to  your comprehensive study materials, and will be assigned your very own personal tutor who will provide you with email support.
Our student support team can also handle any other queries you may have whilst completing your course, meaning you never have to struggle or feel isolated in your studies. Instead, our team will always be on hand to help throughout the full 12-month duration of your course (you are able to complete earlier than 12 months).
Frequently Asked Questions
Why learn with us?
Trusted and regulated
Study A Levels, GCSEs, Qualifications, and Endorsed Courses
Money-back guarantee
14-day money-back guarantee (terms apply)
Flexible, simple learning
Study at your own pace in your own space, without pressure
Personal expert support
Full 1-2-1 tutor support on all courses every step of the way
Price-matched courses
We guarantee to match prices (plus 5% extra off on top)
Dedicated support
We are open 9am–10pm, 7 days a week, to help our learners
Independantly accredited
Our courses are accredited by independent awarding bodies
0% finance
Get 0% finance on many of our courses
Free business course
Free business start-up short course with every purchase