A Level Mathematics
AOL509
Have you got a good head for figures? Having an analytical brain would certainly be an advantage if you are considering undertaking the A Level Mathematics course and it could lead to much needed positions within the workplace such as a role in finance, engineering, design to name but a few. Whatever your objectives, we are here to assist you to achieve success.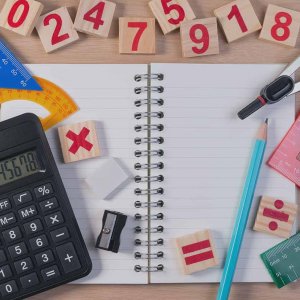 A Level Mathematics
Flexible study options
Choose a study format
Choose a way to pay
A Level Mathematics
Choose enrol option
About This Course
Our A Level Mathematics course is a fantastic way to boost your qualifications, UCAS points and love of maths, but on your own terms.
Designed for home study, you will receive the exact same course materials and examinations as its college counterpart; however, you will be able to earn this impressive qualification in your own time, at your own pace and from the comfort of your own home.
And this is fantastic news if you are taking your first steps back into education, or cannot commit to college due to prior work commitments; as this distance learning 2 year course is highly adaptable and can easily be moulded to fit around your current lifestyle choices.
So whether your passion lies in algebra, trigonometry, indices or quadratic functions, or you simply want to enhance your skills within Mechanics and Statistics; you can easily enrol onto this course and trust that it has been updated to meet the latest academic specifications and content.
And this is fantastic news if you are taking your first steps back into education or are looking to boost your CV credentials, as our home-based course allows you to earn an impressive qualification that demonstrates core intelligence, a logical mind and the opportunity to develop excellent problem-solving skills.
We'll help pay for your exam costs!
Find your nearest exam centre here
Course Benefits
Split into 3 parts – Pure, Statistics and Mechanics – each unit strives to test your core intelligence; push your learning capabilities, and gift you with the tools to experiment with harder mathematical equations.
In fact, with every unit you complete you'll achieve a greater level of competency, as well as the skills to translate these mathematical concepts into real life scenarios.
In turn, this distance learning course will both improve and test your comprehension of the syllabus, whilst preparing you for the intensity of this subject at university level.
With this course you will:
Gain up to 56 UCAS points which can be used to secure your dream university spot.
Be encouraged to challenge your mind, logic and mathematical skills whilst dealing with statistical problems.
Earn a full A Level at a pace, time and location of your choosing – there is no need to enrol at college. Instead you can study on your own terms.
Boost your earning potential by up to 10% (compared to those who haven't studied A Level Mathematics).
Course Units
Qualification Title: A-level Mathematics
Qualification Number: 7357
UCAS Points: Up to 56
Part 1: Pure Mathematics
Coordinate Geometry
Quadratic Functions
Polynomials
Further Algebraic Functions
Differentiation
Integration
Sequences
Trigonometry
Indices and Logarithms
Series
Transformation of Functions
Functions
Algebraic Fractions
Vectors
Binomial Series
Exponential Functions
Proof
Part 2: Statistics
Averages
Variation
Frequency Tables
Probability
The Binomial Distribution
The Normal Distribution
Solving Normal Distribution Problems
Correlation
Hypothesis Testing
Sampling
Part 3: Mechanics
Kinematics
Variable Acceleration
Forces and Newton's Laws
Assessment
To earn this A Level qualification you will first complete the assessments included in your course materials.  These will be marked by your dedicated tutor and will prepare you for your exam.
You are required to complete three standard written exams:
Paper 1: 2 hour written exam, 33% of total marks – 4th June 2024
Paper 2: 2 hour written exam, 33% of total marks- 11th June 2024
Paper 3: 2 hour written exam, 33% of total marks- 20th June 2024
(all dates are subject to change)
There is a separate fee for the examinations, which are paid directly to the exam centre at time of booking. We'll help you book your exams when you are ready (we advise to book well in advance to guarantee your place).
Required Knowledge
There are no entry requirements for this course, however, we recommend that you have at least a grade 4/C in GCSE mathematics, as some concepts/knowledge from the GCSE will follow on into the A Level.
Awarding Body
Upon completion of this A Level course you will receive an A Level in Mathematics issued by AQA.
Support
From the moment you register onto this course, not only will we provide you with the tools to complete it from the comfort of your own home; you will also be supplied with countless hours of support.
From the advice, feedback and guidance of our personal tutors – who can help to enhance your progression through the use of self-assessment exercises and tutor marked study questions – to the support of our dedicated student support team; at every opportunity they will be happy to lend a helping hand.
No matter the query, their support is only one click away, meaning you never have to struggle or feel along in your studies.
You will also receive a comprehensive study guide, course pack and course materials – everything you need to achieve success on this course.
Frequently Asked Questions
Why learn with us?
Trusted and regulated
Study A Levels, GCSEs, Qualifications, and Endorsed Courses
Money-back guarantee
14-day money-back guarantee (terms apply)
Flexible, simple learning
Study at your own pace in your own space, without pressure
Personal expert support
Full 1-2-1 tutor support on all courses every step of the way
Price-matched courses
We guarantee to match prices (plus 5% extra off on top)
Dedicated support
We are open 9am–10pm, 7 days a week, to help our learners
Independantly accredited
Our courses are accredited by independent awarding bodies
0% finance
Get 0% finance on many of our courses
Free business course
Free business start-up short course with every purchase