A Level Further Maths
AOL518
Are you looking for a rewarding challenge in mathematics? Our A Level Further Mathematics qualification is designed for math enthusiasts looking to take their skills to the next level. If you're ready to test your abilities and aspire to pursue STEM qualifications at university, this course is perfect for you. With an emphasis on problem-solving, critical thinking, and advanced mathematical concepts, you'll gain valuable skills that are highly transferrable and will make your CV stand out.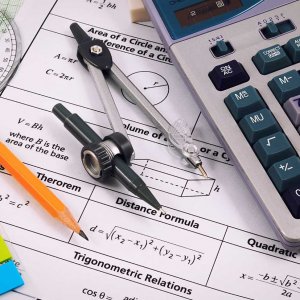 A Level Further Maths
Flexible study options
Choose a study format
Choose a way to pay
A Level Further Maths
Choose enrol option
About This Course
A Level Further Maths is an exciting and challenging journey that provides a comprehensive understanding of advanced mathematical concepts and their applications. The course covers a wide range of topics, including complex numbers, matrices, calculus, vectors, proof, differential equations, discrete mathematics, and mechanics.
This course serves as a solid foundation for further study in mathematics, physics, or engineering. In addition, A Level Further Maths holds high esteem among universities and employers, and it can provide an excellent foundation for a wide range of careers in science, technology, engineering, and mathematics (STEM) fields.
We are committed to supporting your success in the course. Rest assured that our support team and tutors are here to guide and assist you throughout this exciting journey. Through practice assessments, unlimited tutor feedback, and support from our team, we are confident you will be more than ready to tackle your exam.
Traditionally, A Level courses are spread over two years, with set study times. Our students have the option to complete in less time (some within a year!), with greater support and practice, and the ability to study anytime, anywhere.
Course Benefits
Whether you want to work as a mathematician, an engineer, or a physicist, the skills and understanding you'll gain from studying A Level Further Maths will provide you with a solid understanding of further mathematics and theory that can easily be transferred into your chosen field.
With this course you will:
Gain up to 56 UCAS points that can be used to secure your dream university spot.
Be able to study on your terms, in your own time, and from the comfort of your own home.
Develop your skills and open your doors to a range of interesting career options.
Broaden your perspective on advanced mathematical concepts and their applications in real world scenarios.
Receive one-to-one support from your personal tutor.
Have access to self assessment exercises, reading material, and tutor-marked study questions to prepare you for the exam.
Course Units
Qualification Title: A-Level Further Mathematics
Qualification Number: 7367
UCAS Points: Up to 56
Unit 1: Pure Mathematics
Complex Numbers
 Matrices
Polar Coordinates
Calculus
Further Algebra
 Graphs
Inequalities and Numerical Methods
Hyperbolic Functions
Further Calculus
Vectors
Proof
Differential Equations
Unit 2: Discrete Mathematics
Graphs
Networks
Network Flows
Linear Programming
Critical Path Analysis
Game Theory
Binary Operations and Group Theory
Unit 3: Mechanics
Kinematics
Variable Acceleration
Forces and Newton's Laws
Further Concepts
Impulse and Momentum
Work, Energy, and Power
Elasticity
Circular Motion
Centres of Mass
Moments
Dimension Analysis
Assessment
To earn this A Level qualification you will first complete the assessments included in your course materials.  These will be marked by your dedicated tutor and will prepare you for your exam.
You are required to complete three standard written exams:
Paper 1: 2 hour written exam, 33% of total marks – 22 May 2024
Paper 2: 2 hour written exam, 33% of total marks – 3 June 2024
Paper 3: 2 hour written exam, 33% of total marks – 7 June 2024
(all dates are subject to change)
There is a separate fee for the examinations, which are paid directly to the exam centre at time of booking. We'll help you book your exams when you are ready (we advise to book well in advance to guarantee your place).
Please note: the dates shown above are the next available exam slots only (exams take place every year).
Required Knowledge
There are no entry requirements for this course, but as it is a further mathematics course, we recommend that students have a solid base of mathematics, usually a GCSE Maths 4/C equivalent.
Awarding Body
Upon completion of this qualification and passing your exams, you will receive an A Level in Further Mathematics issued by the AQA.
Support
We understand that embarking on a new educational journey can feel daunting. But don't worry, we are committed to providing you with all the support you need to succeed.
Our comprehensive study guides and course materials are designed to make learning as engaging and accessible as possible. Plus, our team of personal tutors and support staff are always on hand to offer valuable advice, guidance and instruction, whenever you need it.
We also know that learning can be a challenging process, which is why we provide a range of self-assessment exercises and tutor-marked study questions. These tools are designed to help you understand and consolidate your learning, and our tutors will work tirelessly to guide and mentor you towards success.
We believe that no student should feel alone in their studies, and our team is dedicated to providing you with the support you need to reach your full potential. So, whether you have a quick question or require more detailed guidance, rest assured that our team is here to help you every step of the way.
Frequently Asked Questions
Why learn with us?
Trusted and regulated
Study A Levels, GCSEs, Qualifications, and Endorsed Courses
Money-back guarantee
14-day money-back guarantee (terms apply)
Flexible, simple learning
Study at your own pace in your own space, without pressure
Personal expert support
Full 1-2-1 tutor support on all courses every step of the way
Price-matched courses
We guarantee to match prices (plus 5% extra off on top)
Dedicated support
We are open 9am–10pm, 7 days a week, to help our learners
Independantly accredited
Our courses are accredited by independent awarding bodies
0% finance
Get 0% finance on many of our courses
Free business course
Free business start-up short course with every purchase