A Level History
AOL508
This A Level qualification is a must for all individuals who have an interest in the past and can recall specific dates and activities that took place through the centuries. Your study journey will take you back to the crusades and bring you right up to date with the making of modern Britain. If you are on a quest for knowledge, look no further than this qualification. You can be assured of an excellent learning experience and a transferrable qualification to add to your CV.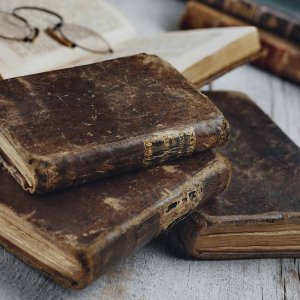 A Level History
Flexible study options
Choose a way to pay
A Level History
Choose enrol option
About This Course
Imagine being to study a course on your own terms. No classes. No deadlines. No stress. Simply the freedom to choose when, where and how you study, and when you take your exams.
Our home based A Level History course is designed to give you this type of flexibility.
In one compact package, you can receive the exact same course materials and examinations as your college counterparts; without any of the limitations of classes, set deadlines and exam stress. Instead, you can remain in complete control of how your journey progresses.
In fact, this new A Level has been updated to meet the latest academic specifications and content, meaning you can confidently enrol onto this 2 year course, safe in the knowledge that you are getting a nationally recognised qualification on your own terms.
We aim to make your educational journey easy, so whether you are looking to get back into studies or simply want to boost your CV credentials; our home based course can help you to embrace your passion for History and get you the UCAS points you want.
From understanding the inner thinking and actions of Mao, to breaking down parliamentary reform; you can delve into these moments of history and acquire a deeper understanding of the events that prompted them and their ultimate outcome.
Course Benefits
Split into 4 intense units, each unit is designed to enrich your knowledge and understanding, whilst providing you with a unique perspective on different periods of history.
By the end of this course, you will be able to demonstrate your knowledge, comprehension and competency of history, as well as be able to provide accurate accounts and interpretations of the events, their causes and their consequences.
With this course you can:
Gain up to 56 UCAS points to be used in your university applications.
Study at your own pace and time, free of deadlines.
Choose when to take your exams – ensuring you're always ready and prepared.
Fit your studies around your existing work commitments.
Course Units
Qualification Title: A-Level History
Qualification Number: 9HIO
UCAS Points: Up to 56
Unit 1: Russia 1917-1991- from Lenin to Yeltsin
Communist Government in the USSR 1917-1985
Industrial and Agricultural Change 1917-1985
Control of the People 1917-1985
Social Developments 1917-1985
The Fall of the USSR 1985-1991
Unit 2: Mao's China 1949-1976
Establishing Communist Rule
Agriculture and Industry 1949-1965
The Cultural Revolution and its Aftermath 1966-1976
Social and Cultural Changes 1949-1976
Unit 3: Protest, Agitation and Parliamentary Reform in Britain 1780-1928
Radical Reformers 1790-1819
Chartism 1838-1850
Contagious Diseases Acts and the Campaign for their Repeal 1862-1886
The Women's Social and Political Union 1903-1914
Trades Union Militancy 1915-1927
Unit 4: The Cold War, its Development and its Demise 1945-1990
Assessment
To earn this A Level qualification you will first complete the assessments included in your course materials.  These will be marked by your dedicated tutor and will prepare you for your exam, whilst giving you a predicted grade that you can use for your UCAS application.
You are required to complete three standard written exams:
Paper 1: 2 hour and 15 minutes written exam, 30% of total marks – 23 May 2024
Paper 2: 1 hour and 30 minutes written exam, 20% of total marks – 7 June 2024
Paper 3: 2 hour and 15 minutes written exam, 30% of total marks – 11 June 2024
(all dates are subject to change)
There is a separate fee for the examinations, which are paid directly to the exam centre at time of booking. We'll help you book your exams when you are ready (we advise to book well in advance to guarantee your place).
Please note: the dates shown above are the next available exam slots only (exams take place every year).
Required Knowledge
There is no requirement to have past qualifications or knowledge of the area to enrol on this course.
The following textbooks – whilst not vital – can be used to assist your studies:
Edexcel AS/A Level History, Paper 1 & 2: Communist States in the 20th Century (Student books and Activebook)
Edexcel A Level History, Paper 3: Protest, agitation and parliamentary reform c1780-1928 Student Handbook
Both of these can easily be purchased from reputable booksellers.
Awarding Body
Upon completion of this course you will receive an A Level in History issued by Edexcel.
Support
We strongly believe in creating a strong foundation of support for our students, so whilst your studies may be home based, you will never have to struggle or feel alone.
From the continuous support, encouragement and feedback of your personal tutor, who will help you to improve your scores through the use of self-assessment exercises and tutor marked study questions, to our student support team; no matter your question, query or concern, help is just a click away.
Similarly, you will be provided with a comprehensive study guide, course pack and course materials – essentially all of the tools you could ever need to achieve success on this course.
Frequently Asked Questions
Why learn with us?
Trusted and regulated
Study A Levels, GCSEs, Qualifications, and Endorsed Courses
Money-back guarantee
14-day money-back guarantee (terms apply)
Flexible, simple learning
Study at your own pace in your own space, without pressure
Personal expert support
Full 1-2-1 tutor support on all courses every step of the way
Price-matched courses
We guarantee to match prices (plus 5% extra off on top)
Dedicated support
We are open 9am–10pm, 7 days a week, to help our learners
Independantly accredited
Our courses are accredited by independent awarding bodies
0% finance
Get 0% finance on many of our courses
Free business course
Free business start-up short course with every purchase