NCFE CACHE Level 2 Award in Support Work in Schools and Colleges
OLC122
Schools all over the country are desperate for qualified teaching assistants. At the same time, more and more parents are realising that they need special skills in order to give their own children the academic boost they need. This course is perfect for both, and fits around your existing schedule.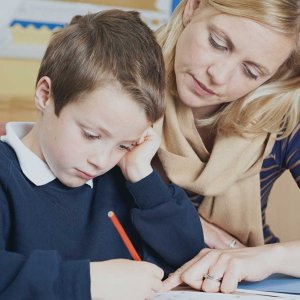 NCFE CACHE Level 2 Award in Support Work in Schools and Colleges
Flexible ways to pay
NCFE CACHE Level 2 Award in Support Work in Schools and Colleges
Choose enrol option
About This Course
Whether you are a parent looking to support your child in their school work or are someone who is hoping to establish a career as a teaching assistant; this insightful NCFE CACHE Level 2 course will help you to attain a deeper understanding of what is involved in a child or young person's development, so you can use it within your work.
You will attain transferrable skills that can easily be used within future vocational training and placement opportunities, but will also gain a nationally recognised qualification that can strengthen the appearance of your CV.
Our Level 2 Award in Support Work in Schools and Colleges has been created by NCFE CACHE, which specialises in the care and education sector. So whilst this course has been tailored for distance learning – allowing you to study at a pace, time and location of your choosing – you can achieve a qualification that is guaranteed to kick start your career within a highly rewarding and engaging career.
From delving into school policies; codes of conduct, and child/young people welfare, to witnessing the varying influences that can affect the way children engage with school work; by the end of this 12-month course you will feel confident in your ability to guide, support and inform the children you help.
Bundle Offer
Buy this course as a bundle and save 30%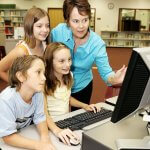 Course Benefits
This nationally recognised qualification in support work in schools is the perfecting step stone for those interested in supporting the learning of children.
Split into 6 units – and approximately 180 hours of study time – this course will develop your knowledge of communication and professional relationships with children, young people and adults.
At the same time, it will supply you with a deeper understanding, knowledge and comprehension of what is needed to succeed in this field; allowing you to attain valuable skills that can aid in the educational development of those around you.
This course will:
Allow you to achieve a nationally recognised qualification.
Let you study at your own pace, free of deadlines and stress – you can study on your own terms.
Enable you to achieve a healthy work/study balance – with no need to attend classes, this flexible course can easily be moulded around your current work commitments.
Challenge your thoughts and perceptions on child welfare, development, legislation and the way differing schools approach teaching.
Course Units
Qualification Number: 603/2478/8
Unit 1: Understand Schools and Colleges as Organisations (H/616/5424, Unit Level: 2; GLH: 21 hours; Credits: 2)
Identify the different types of schools and colleges in the education sector
Know the organisation of schools and colleges regarding roles and responsibilities
Understand how schools and colleges put their aims and values into action
Learn the range and purpose of school and college policies and procedures
Unit 2: Understand Children and Young People's Development (K/616/5425, Unit Level: 2; GLH: 20 hours; Credits: 3)
Learn the significant stages of development for children and young people from birth to 19 years
Understand the influences that affect children and young people's development
Know the potential effects of transitions on children and young people's development
Unit 3: Understand Communication and Professional Relationships with Children, Young People, and Adults (T/616/5427, Unit Level: 2; GLH: 10 hours; Credits: 1)
Know how to develop professional relationships with children and young people
Learn how to communicate with children and young people
Understand how to develop professional relationships with adults
Unit 4: Understand Children and Young People's Health and Safety (A/616/5428, Unit Level: 2; GLH: 15 hours; Credits: 2)
Understand the legislative and policy framework for health and safety within a learning environment
Identify and learn how to manage risks to children and young people's health, safety and security
Learn how to support children and young people regarding risk management
Unit 5: Safeguarding Children and Young People (F/616/5429, Unit Level: 2; GLH: 20 hours; Credits: 3)
Learn about safeguarding the welfare of children and young people
Understand action to take when children and young people are ill or injured, including emergency procedures
Know about child protection procedures
Know about current policies and procedures for confidentiality and sharing information, including data protection
Unit 6: Understand Equality, Diversity, and Inclusion in Work with Children and Young People (T/616/5430, Unit Level: 2; GLH: 10 hours; Credits: 1)
Know the importance of promoting equality and diversity in a learning environment
Understand how to promote anti-discriminatory practice with children and young people
Learn how to use inclusive practices in work with children and young people
Assessment
To complete this course you will need to submit a series of written assignments to your personal tutor for marking. Each of these assignments is designed to test your knowledge of the course materials taught on the syllabus, and will ask you to demonstrate your newly acquired skills within realistic scenarios.
No examination is required, enabling you to work at a pace that it right for you – all from the comfort of your own home.
Required Knowledge
No required knowledge or experience is needed to enrol onto this distance learning course. Nor do you have to be already working within a school setting to apply. All we ask is that you are a minimum of 16 years old.
Awarding Body
Upon successful completion of this course you will receive a NCFE CACHE Level 2 Award in Support Work in Schools and Colleges. This is a nationally recognised qualification in accordance with the Regulated Qualifications Framework (RQF) for England, Wales and Northern Ireland.
NCFE CACHE is the UK's only specialist awarding organisation for the children and adult care sectors. They offer the most up-to-date and relevant qualifications for the new RQF, and work with Sector Skills Councils to ensure high quality and cutting edge service is supplied to their customers, learners and the sector itself.
Support
With a full 12 months to complete this course, from the moment you register you will receive the support, guidance and instruction of your very own personal tutor, who will be dedicated to the nurturing of your studies. At a click of a button you can get your questions answered, as well as receive invaluable feedback as they mark your assignments and track your progression.
Our student support team are also only a click away, meaning you never have to struggle or feel isolated in your studies. From day one you will be fully supported.
Frequently Asked Questions
Course enquiry
Why learn with us?
Trusted and regulated
Study A Levels, GCSEs, Qualifications, and Endorsed Courses
Money-back guarantee
14-day money-back guarantee (terms apply)
Flexible, simple learning
Study at your own pace in your own space, without pressure
Personal expert support
Full 1-2-1 tutor support on all courses every step of the way
Price-matched courses
We guarantee to match prices (plus 5% extra off on top)
Dedicated support
We are open 9am–10pm, 7 days a week, to help our learners
Independantly accredited
Our courses are accredited by independent awarding bodies
0% finance
Get 0% finance on many of our courses
Free business course
Free business start-up short course with every purchase