Life Coaching Diploma Level 3
AOL843
Our online Life Coaching course will help you learn the important coaching skills required to become a professional life coach. If you are interested in helping others and enjoy listening, this is the course for you. Become a self-employed life coach on completion of this course, as you will be able to gain insurance and open your own business.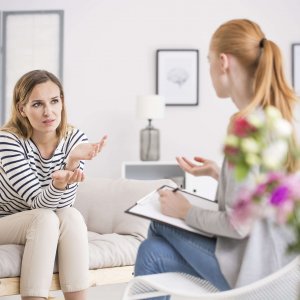 Life Coaching Diploma Level 3
Flexible study options
Choose a study format
Choose a way to pay
Life Coaching Diploma Level 3
Choose enrol option
About This Course
Our online Life Coaching Level 3 endorsed course will provide you with the tools to work as a Life Coach and change the lives of those you assist. By learning how life coaching works and what this job roles entails, you can use this knowledge to help others to live their lives to the fullest.
Become a self employed life coach on completion of this course, as you will be able to gain insurance and open your own business!
FREE Business Start Up Course worth £95 included.
You will acquire all the necessary skills you need to help people think outside the box and not miss out on exciting opportunities or experiences.
All too often we get caught up in our lives without REALLY living them. We live only on the surface, and are often too afraid to take the leap/try something new because it is different. This course is designed to change this perception…
In just 12 months of study, this course will cover all the bases of how to make anything possible and live the life you've always dreamed of. In turn, it will show you how to:
Coach yourself and others
Love yourself and respect others
Explore every opportunity and not be afraid to try something new
Make your life enriched and rewarding
Let go of negative beliefs or experiences (which could potentially be holding you back)
Use your body to convey to others what you really mean
Read body language and use it to your advantage
In addition to developing your communication skills, you will also get the chance to look at numerous coaching cases; witness how the coaching process evolves, and will be shown how to set up your own practice.
This course is truly a fantastic asset for anyone wishing to improve their own circumstances or take their passion for helping others and use it to create a rewarding career.
Purposefully designed for home study, you can complete this course at a time, pace and location of your choosing, and easily mould it to fit around your current work/social commitments. There are no exams or classrooms involved!
Instead, you can learn from the comfort of your own home and benefit from a stress free learning environment that is not restricted by deadlines, set pacing or strict learning schedules. You can learn as fast or as slow as you want, PLUS take as long as you need to complete each module.
Course Benefits
Split into 7 units, every element of this online course seeks to expand your knowledge, understanding and comprehension of life coaching, so you can build a credible career in this niche.
By learning about different coaching skills and their applications, not only can you use the activities and exercises on this course to put these skills into practice; you will also be able to achieve a level of appreciation that will be transferable into the workplace.
During this course you will:
Build a strong foundation of knowledge and competency that can be transferred into the workplace.
Be able to study on your own terms – no classrooms, no strict deadlines and no exams.
Be able to study from the comfort of your own home – all course materials will be delivered to you, enabling you to fit your studies around your existing work/family/social commitments.
Course Units
Unit 1: What life coaching is and isn't
Unit 2: Types of Life Coaching
Unit 3: Skills required as a life coach
Unit 4: How to coach
Unit 5: Career as a life coach
Unit 6: The Journey of life coaching
Unit 7: Reflection and Personal Development for Life Coaching
Assessment
This course is assessed using a series of written assignments that are designed to test your knowledge of the course materials. These will need to be sent to your personal tutor for marking, whereupon they will supply you with helpful tips and feedback. No external examinations are required.
Required Knowledge
No prior knowledge or skills in life coaching is needed in order to enrol onto this course, making it ideal for those just starting out in this career field.
Awarding Body
Upon successful completion of this course, you will receive certification from Training Qualifications UK (TQUK) and a Learner Unit Summary (which details of all the units you have completed).This course has been designed to meet the requirements of specific learners or employers. It is endorsed by Training Qualifications UK, meaning the course has undergone external quality checks to ensure that they are maintained and delivered to an excellent standard.
Training Qualifications UK are a national certificating organisation. Endorsement of our courses ensures learners have access to high quality materials that cover all learning outcomes, helping them to achieve their potential.
Support
From the moment you enrol onto this 12 month online course, you will be assigned your own personal tutor whose years of expertise and industry knowledge can assist you on your learning journey. Our student support team are similarly available around the clock and can readily answer any questions, queries or concerns you may have.
In addition to this support, you will also be provided with a range of comprehensive course materials, guidelines and resources to help assist you in your studies.
Frequently Asked Questions
Why learn with us?
Trusted and regulated
Study A Levels, GCSEs, Qualifications, and Endorsed Courses
Money-back guarantee
14-day money-back guarantee (terms apply)
Flexible, simple learning
Study at your own pace in your own space, without pressure
Personal expert support
Full 1-2-1 tutor support on all courses every step of the way
Price-matched courses
We guarantee to match prices (plus 5% extra off on top)
Dedicated support
We are open 9am–10pm, 7 days a week, to help our learners
Independantly accredited
Our courses are accredited by independent awarding bodies
0% finance
Get 0% finance on many of our courses
Free business course
Free business start-up short course with every purchase