Event Management and Starting Your Own Business Level 3
AOL301
Whether you are planning a career as an event organiser or you simply wish to gain the skills you need to organise and manage festivals, neighbourhood or charity events on your own, this is the course for you. In addition to practical skills, you'll learn vital health and safety procedures.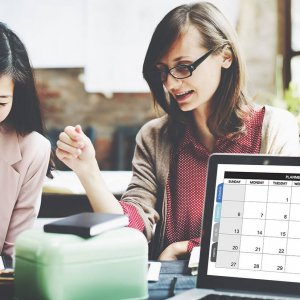 Event Management and Starting Your Own Business Level 3
Flexible study options
Choose a way to pay
Event Management and Starting Your Own Business Level 3
Choose enrol option
About This Course
Love organising events, taking charge and ensuring everything is running smoothly? Then our Event Management and Starting your Own Business Level 3 course bundle is for you.
This creative distance learning course can help you to take your passion for organisation and help you to gain the skills you need to become a successful Event Manager. At the same time, it can equip you with the tools to take this natural talent for management, and launch very your own business.
Our course covers everything you need!
From understanding the key practices and principles of event management, to learning how to create strategies and plans; by the end of this two year course you'll feel confident in your ability to take control and create unforgettable events.
You'll also be able to recognise, explore and manage the needs of a variety of different event stakeholders, and be able to plan/manage a wide varieties of occasions.
More importantly, you'll be able to earn this qualification from the comfort of your own home. No classrooms. No deadlines. No stress.
This course bundle has been exclusively designed for home study, meaning you can study at a pace that is right for you and easily fit it around your current work commitments.
So if you're interested in taking your natural flare for planning, and turning it into a credible career; then why not consider this course today?
Course Benefits
Comprised of 2 courses – event management and starting your own business – both designed to develop your knowledge and comprehension of this industry, so that by the end you'll be able to appropriately respond to underlying values as well as recognise the purpose behind different kinds of events.
In fact, with every unit you complete, you'll achieve a deeper understanding of finances, event management, business planning, marketing and IT, so you'll be able to professionally organise events and make a credible career of it.
This course will:
Enable you to organise and manage a variety of events – birthday parties, weddings, outdoor concerts etc.
Help you to understand the infrastructure required for building a successful management business.
Challenge your skills, knowledge and comprehension as well as ask you to demonstrate these skills within practical scenarios.
Enable you to study when, where and how you want, free of deadlines and exams.
Deliver your course materials straight to your door, ensuring a stress free and convenient way to study.
Course Units
Event Management Level 3
Unit 1: Introduction to Event Planning and Management
Unit 2: The Venue, Catering and Entertainment
Unit 3: Preparing Proposals for Events
Unit 4: Photography and Audio
Unit 5: Staging the Event
Unit 6: Marketing and Selling your Services
Unit 7: Setting up your own Business and Task Lists
Starting your own Business Level 3
Unit 1: Categorise And Understand Your Business Objective
Unit 2: Researching The Market
Unit 3: Registering Your Business
Unit 4: Business Planning
Unit 5: Creating a Business Plan
Unit 6: Being Efficient/Managing Operations
Unit 7: Expansion and Common Issues
Assessment
This course is assessed using a series of written assignments that are designed to test your knowledge of the course materials.
These will need to be submitted to your personal tutor for marking, whereupon they will then supply you with helpful tips and feedback to help boost your grades.
Required Knowledge
No prior knowledge, skills or experience is needed to enrol onto this course.
Awarding Body
Upon successful completion of this course, you will receive certification from Training Qualifications UK (TQUK) and a Learner Unit Summary (which details of all the units you have completed).
This course has been designed to meet the requirements of specific learners or employers. It is endorsed by Training Qualifications UK, meaning the course has undergone external quality checks to ensure that they are maintained and delivered to an excellent standard.
Training Qualifications UK are a national certificating organisation. Endorsement of our courses ensures learners have access to high quality materials that cover all learning outcomes, helping them to achieve their potential.
Support
From the moment you enrol onto this two year course bundle, you will receive the support, advice and guidance of our personal tutors and student support team, who will always be on hand to lend their support.
From deciphering your course materials and study guides, to providing valuable feedback on your course assignments; you can reach out to our tutors and get all of your questions answered.
Frequently Asked Questions
Why learn with us?
Trusted and regulated
Study A Levels, GCSEs, Qualifications, and Endorsed Courses
Money-back guarantee
14-day money-back guarantee (terms apply)
Flexible, simple learning
Study at your own pace in your own space, without pressure
Personal expert support
Full 1-2-1 tutor support on all courses every step of the way
Price-matched courses
We guarantee to match prices (plus 5% extra off on top)
Dedicated support
We are open 9am–10pm, 7 days a week, to help our learners
Independantly accredited
Our courses are accredited by independent awarding bodies
0% finance
Get 0% finance on many of our courses
Free business course
Free business start-up short course with every purchase