Counselling & Cognitive Behavioural Therapy Level 3 Bundle
AOL251
Launch your career in counselling and cognitive behavioural therapy with our comprehensive online courses, and become a self-employed counsellor upon completion!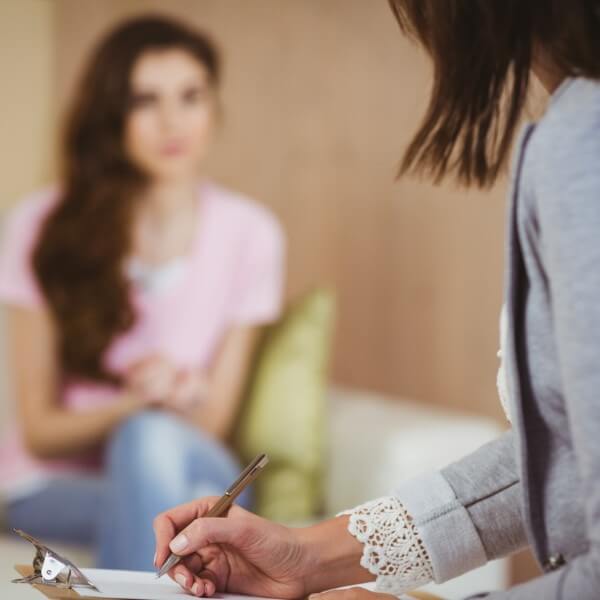 Counselling & Cognitive Behavioural Therapy Level 3 Bundle
Flexible study options
Choose a study format
Choose a way to pay
Counselling & Cognitive Behavioural Therapy Level 3 Bundle
Choose enrol option
About Our Course
With our comprehensive Counselling & Cognitive Behavioural Therapy Level 3 online course bundle, you can advance your career as a counsellor, as well as a cognitive behavioural therapist (CBT).
This programme covers essential counselling approaches, including humanistic, behavioural, and psychodynamic approaches, and provides a solid foundation in CBT principles and core skills.
Learn how to maintain professional counsellor relationships while also expanding your knowledge of psychological disorders and counselling theories. Our bundled course provides essential counselling skills as well as expertise in CBT theory and techniques, giving you the best of both worlds.
All of your course materials will be delivered to you either by post or online, and our expert personal tutors will be on hand every step of the way to assist you on your learning journey.
Upon completion, you will be able to claim membership to the ACCPH (Accredited Counsellors, Coaches, Psychotherapists, and Hypnotherapists) which will boost your professional recognition, and allow you to gain insurance to practice.
Jumpstart your career and start making a difference in your client's mental health!
Course Benefits
This course will:
Allow you to study from the comfort of your own home – no classes, no examinations, and no strict deadlines… all of your course materials will be sent to your home.
Enable you to learn on your own terms and at your own pace.
Help you to achieve a healthy work-study balance.
Broaden your knowledge and understanding of counselling and the techniques you can employ to help clients to grow and flourish.
Help you to discover how to make a difference to clients through CBT skills.
Course Units
Cognitive Behavioural Therapy Level 3
Unit 1: Development of CBT
Unit 2: CBT Principles
Unit 3: CBT Therapeutic Skills
Unit 4: Depression
Unit 5: CBT and Psychological Problems
Unit 6: CBT and Personality Disorders
Counselling Diploma Level 3
Unit 1: Key Aspects of Counselling
Unit 2: Counselling Key Skills and Approaches
Unit 3: The Counselling Relationship
Unit 4: Psychodynamic Counselling
Unit 5: Humanistic Counselling
Unit 6: Behavioural Approaches
Assessment
This course is assessed using a series of written assignments that are designed to test your knowledge of the course syllabus. These will need to be submitted to your personal tutor for marking, whereupon they will supply you with advice and feedback. No external examinations are required.
Required Knowledge
No previous knowledge or experience is needed in order to enrol onto this course.
Awarding Body
Upon successful completion of this course, you will receive certification from National Institution of Qualifications (NIOQ) and a Learner Unit Summary (which details of all the units you have completed).
This course has been designed to meet the requirements of specific learners or employers. It is endorsed by National Institution of Qualifications, meaning the course has undergone external quality checks to ensure that they are maintained and delivered to an excellent standard.
National Institution of Qualifications are a national certificating organisation. Endorsement of our courses ensures learners have access to high quality materials that cover all learning outcomes, helping them to achieve their potential.
Support
Whilst we may specialise in the provision of home based courses; this doesn't mean you ever have to struggle or feel isolated in your studies. From the moment you enrol, you can harness the knowledge and expertise of our personal tutors – whose years of experience in the field can help to instruct, guide and inform your studies.
Our student support team are similarly highly trained and at a click of a button will always be on hand to answer your questions, queries or concerns.
No matter the question, you can contact our team and trust that they will go above and beyond to give you the support you need, when you need it and maximise your learning potential.
Frequently Asked Questions
Why learn with us?
Trusted and regulated
Study A Levels, GCSEs, Qualifications, and Endorsed Courses
Money-back guarantee
14-day money-back guarantee (terms apply)
Flexible, simple learning
Study at your own pace in your own space, without pressure
Personal expert support
Full 1-2-1 tutor support on all courses every step of the way
Price-matched courses
We guarantee to match prices (plus 5% extra off on top)
Dedicated support
We are open 9am–10pm, 7 days a week, to help our learners
Independantly accredited
Our courses are accredited by independent awarding bodies
0% finance
Get 0% finance on many of our courses
Free business course
Free business start-up short course with every purchase