Child Care Level 3
AOL151
Demand for skilled child care professionals is very high right now, and is only expected to increase. That means this highly respected Level 3 Certification in Child Care could be a way to establish a career in a lucrative field, or the leverage you need to advance your career dramatically.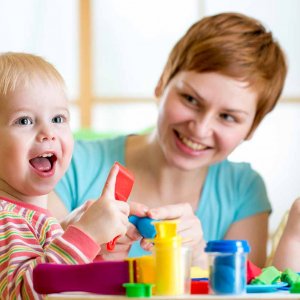 Child Care Level 3
Flexible study options
Choose a way to pay
Child Care Level 3
Choose enrol option
About This Course
The Child Care Level 3 course will equip you with appropriate knowledge aligned to key skills in this valuable subject area.
Whether you are looking for a career in this area, or just have an interest in the subject, you will gain a valuable insight into different childcare settings, including: nursery, pre-school and childminding from home.
Additionally, you will also explore the legal requirements for caring for children. Following the study and growth development of babies and young children you will move on to learning how to provide babies and young children with a healthy and enriching care environment.
If you wish to develop yourself further this interesting course could be ideal for you!
Explore the subject area from the comfort of your own home with the assurance that you have expert support available as and when required.
Start your journey today with this fascinating home study course and boost your knowledge and earning potential.
Course Units
Unit 1: Health and Wellbeing in Children
Unit 2: Relationship Building
Unit 3: Childhood Nutrition
Unit 4: Safeguarding and Child Welfare
Unit 5: Creating a Child Care Setting at Home
Unit 6: Child Development and Learning
Assessment
Our Child Care Level 3 course takes an average of 100 learning and assessment hours to complete. Assessments are a series of written assignments with no exams or presentations required to complete the course.
You will have the chance to re-submit your assignments as needed with no additional cost. Each assignment will be marked by your tutor, who will provide advice to improve upon the assignment if required.
Required Knowledge
There is no requirement to have any background knowledge of qualifications to complete/enrol on this course and your tutor will provide support from day one!
If you do have any additional learning requirements, please let your tutor know as they will then be able to tailor their feedback and support around your requirements.
Awarding Body
Upon successful completion of this course, you will receive certification from National Institution of Qualifications (NIOQ) and a Learner Unit Summary (which details of all the units you have completed).
This course has been designed to meet the requirements of specific learners or employers. It is endorsed by National Institution of Qualifications, meaning the course has undergone external quality checks to ensure that they are maintained and delivered to an excellent standard.
National Institution of Qualifications are a national certificating organisation. Endorsement of our courses ensures learners have access to high quality materials that cover all learning outcomes, helping them to achieve their potential.
Support
On enrolment you'll receive access to your learner portal and a comprehensive study guide, alongside your very own personal tutor who can provide you with unlimited support.
Our student support team can also handle any other queries you may have whilst completing your course, meaning you never have to struggle or feel isolated in your studies. Instead, our team will always be on hand to help throughout the full 12-month duration of your course (you are able to complete earlier than 12 months if required).
Frequently Asked Questions
Course enquiry
Happy learners who completed this course
Child Care Level 3
Almost complete enjoyed it all ...
Almost complete enjoyed it all the way through and have recommended to my friends.
Mia
Watching children grow in heig ...
Watching children grow in height and brain power is incredible, it is so rewarding watching them learn and grow whilst feeling that you are part of the reason they are progressing well. If you want a rewarding career, child care is the way. They keep you happy all day, they smile and ...laugh and make your work day fly by. This course has helped me progress in my career in child care and being able to pay on finance monthly has helped my situation even more.
olivia
To be honest, I took this cour ...
To be honest, I took this course as a hobby but have enjoyed it so much I want take it on as a career. I have kids and it is interesting to learn about healthy living, relationships and their development. I would recommend this child care course to anyone and everyone even if they are... unsure of which career path they wish to take.
Tina
Why learn with us?
Trusted and regulated
Study A Levels, GCSEs, Qualifications, and Endorsed Courses
Money-back guarantee
14-day money-back guarantee (terms apply)
Flexible, simple learning
Study at your own pace in your own space, without pressure
Personal expert support
Full 1-2-1 tutor support on all courses every step of the way
Price-matched courses
We guarantee to match prices (plus 5% extra off on top)
Dedicated support
We are open 9am–10pm, 7 days a week, to help our learners
Independantly accredited
Our courses are accredited by independent awarding bodies
0% finance
Get 0% finance on many of our courses
Free business course
Free business start-up short course with every purchase