Weight Management Consultant Level 4
AOL727
This course will allow you to explore the subject area in depth from the comfort of your own home. You will be able to consider all facets associated with food, this will include the digestive system, diets, cravings, nutritional supplements and eating disorders to name but a few. This course will set you up with appropriate knowledge to and guidance to enable you to consider a role within this field or to progress with further study.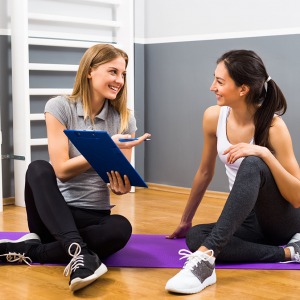 Weight Management Consultant Level 4
Flexible study options
Choose a study format
Choose a way to pay
Weight Management Consultant Level 4
Choose enrol option
About This Course
Are you a successful slimmer who wishes to pay their good fortune forward and help others to achieve a healthier lifestyle? Alternatively, have you always been fascinated with exercise, nutrition and the promotion of a 'better you'? Our Online Weight Management Consultant Diploma Level 4 course can help you to take this passion for helping others and employ it within a credible career.
In just one year and 100 hours of study, you can acquire the training you need to become a successful weight management consultant and gain transferable skills that can make a massive difference to those who struggle to lose weight.
From helping you to identify, examine and utilise various weight management methods, to highlighting the importance of nutrition, exercise and psychology during weight loss; you can use this knowledge to tailor the methods you've acquired to uniquely meet the requirements and needs of each individual client.
You can become the 'go to' person for all issues concerning weight loss, weight management and long term good health; as by the end of this course you'll walk away fully aware of the essential principles of nutrition and how to effectively deploy tailored weight management strategies.
This course cover everything you need to take a credible step towards working as a weight management consultant, as it will even teach you the causes and consequences of obesity and how to combat the growing epidemic.
And the good news is – you can achieve all of this from the comfort of your own home.
Our Weight Management Consultant Level 4 course has been specially designed for home study, so you can take full advantage of the information and skills it can provide, without ever having to enter a classroom.
All course materials will be sent to your home, making it possible for you to fit this course around your current work commitments and achieve a healthy work-study balance. At the same time, this course can afford you the flexibility of being able to study at a pace of your choosing. Fast, slow… you will remain in full control of your learning experience.
Course Benefits
This course can act as the perfect stepping stone for those wishing to improve the health and wellbeing of not just themselves, but of those around them. By recognising the importance of nutrition, exercise and psychology – and the fact that nobody loses weight the same way – you can devise credible weight management plans that can make a real difference to the lives of those you assist.
In turn, you will be able to achieve a strong foundation of theoretical knowledge that you'll be able to test and demonstrate within our written assignments. By pitting your knowledge against these hypothetical scenarios, not only will you be able to develop your skills, comprehension and competency in this subject area; you'll also be able to take these transferable skills and use them to kick start your career.
This course will:
Compliment a number of similar courses in this field, helping you to build up your credentials and industry credibility.
Broaden your perceptions on weight loss, obesity, weight management and fad diets.
Enable you to study when, where and how you want, and at a pace of your choosing.
Allow you to achieve a healthy work-study balance – all course materials will be sent to your home, allowing you to adapt, mould and flexibly learn on your own terms.
Provide you with real and transferable skills.
Course Units
Unit 1: Introduction to Nutrition and Diet
Unit 2: Health Problems and Eating Disorders
Unit 3: Weight and Nutrition
Unit 4: Creating a Diet Plan
Unit 5: Mental Health and Weight
Unit 6: Exercise and Weight Loss
Assessment
This course is assessed using a series of written assignments that are designed to test your knowledge and comprehension of the course materials. These assignments will need to be submitted to your personal tutor for marking and feedback. No external examination are required.
Required Knowledge
No previous knowledge is required to enrol onto this course.
Awarding Body
Upon successful completion of this course, you will receive certification from National Institution of Qualifications (NIOQ) and a Learner Unit Summary (which details of all the units you have completed).
This course has been designed to meet the requirements of specific learners or employers. It is endorsed by National Institution of Qualifications, meaning the course has undergone external quality checks to ensure that they are maintained and delivered to an excellent standard.
National Institution of Qualifications are a national certificating organisation. Endorsement of our courses ensures learners have access to high quality materials that cover all learning outcomes, helping them to achieve their potential.
Support
Upon registration you will receive immediate access to your assessments and a comprehensive study guide. In addition, you'll receive the continuous support of your very own personal tutor as well as access to our student support team who'll always be on hand to answer all your queries and concerns. No matter your question, you can benefit from their instant support for the full 12 month duration of your course (should you choose to study for that long).
Frequently Asked Questions
This is a question that our team are often asked, there are many reasons but here are the main reasons to choose Association of Learning:
No hidden charges, the price you see includes everything, from VAT, tutoring to certification
Our average tutor marking time is 3 working days (most providers are 10+)
We are rated 5/5 for our service on Trustpilot!
Our courses are up to date. Many providers create course content and fail to keep it up to date.
We are open later than any other home learning provider
As many submissions as you need to complete, many providers cap how many times you can submit work
All courses are fully endorsed Ofqual regulated awarding bodies
14 day money back guarantee or course switch.
If you need any more reasons to choose Association of Learning, contact our team!
You have 12 months to complete your course, however you can complete at a faster pace without any additional costs. Some of our students have managed to complete in as little as 3 months!
There are two payment options, pay in full for your course or monthly. Our monthly payment option allows you to spread the cost of your course over a 10 month period.
If you choose to pay using a payment plan, to apply you must be able to answer yes to the following:
Your billing address is based in the UK
You have a UK based bank account
Bill payer must be 18 or above.
No, this course is assignment based, which means you will not have to complete any exams. If your assignment doesn't pass first time, you can retry as many times as you need within your 12 months support period.
No, all of our courses are distance learning which means your tutor will mark your work and send it back to you via email or by using our online portal.
Unlike other providers, Association of Learning use a fast-track system to get your certificate to you within six weeks (our average is two weeks).
There are no requirements to have completed any courses or have any knowledge of the subject area to enrol on the course. There is no application process and no questions asked when you sign up, it is accessible to anybody.
Your course will start as soon as you sign-up. You could start your journey of learning today!
This course is an endorsed certification, not a regulated qualification.
Why learn with us?
Trusted and regulated
Study A Levels, GCSEs, Qualifications, and Endorsed Courses
Money-back guarantee
14-day money-back guarantee (terms apply)
Flexible, simple learning
Study at your own pace in your own space, without pressure
Personal expert support
Full 1-2-1 tutor support on all courses every step of the way
Price-matched courses
We guarantee to match prices (plus 5% extra off on top)
Dedicated support
We are open 9am–10pm, 7 days a week, to help our learners
Independantly accredited
Our courses are accredited by independent awarding bodies
0% finance
Get 0% finance on many of our courses
Free business course
Free business start-up short course with every purchase