NCFE CACHE Level 3 Award in Health and Social Care RQF
AOL143
The Health and Social Care with a level 3 provides you with the tools to work with people of any age and provide help and assistance in a care setting. Earn UCAS points with this nationally recognised qualification from NCFE CACHE.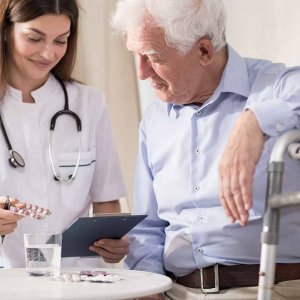 NCFE CACHE Level 3 Award in Health and Social Care RQF
Flexible ways to pay
NCFE CACHE Level 3 Award in Health and Social Care RQF
Choose enrol option
About This Course
A nationally recognised qualification, the Health and Social Care with a level 3 award from NCFE CACHE can take your natural nurturing capabilities and provide you with the tools to work with people of any age and provide help and assistance in a care setting.
On Completion of this course, learners will receive a fully recognised level 3 qualification that will aid progression in a rewarding career in the care sector.
Learners will also earn UCAS points, depending on the grade achieved. The number of UCAS points earned are as follows:
A* Grade – 28 UCAS Points
A Grade – 24 UCAS Points
B Grade – 20 UCAS Points
C Grade – 16 UCAS Points
D Grade – 12 UCAS Points
This course has been designed by NCFE CACHE who specialise in care and education sector qualifications, and whom use leading industry experts and specialists to ensure you receive everything your future employers will expect of you. With 180 hours of learning and 1 year to finish it; you can achieve an excellent knowledge base in health and social care that can enable you to go on to further vocational training and placement opportunities.
Complete this course from the comfort of your own home with the expert help of a tutor.
Bundle Offer
Buy this course as a bundle and save 30%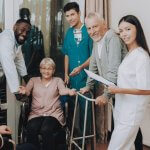 Course Benefits
Alongside developing your understanding and knowledge of this highly rewarding field; every assignment you complete will test your competency and ability to transfer these versatile skills into a working environment.
This course will:
Earn you UCAS points that can be used to enrol at university
Cover the entire scope of health and social care, whilst broadening your ideas on the growth, development and safeguarding of those in your care
Enable you to learn on your own terms – free of exams, stress and deadlines
Reward you with a nationally recognised qualification
Enable you to take your first tentative steps into this field without the necessity of working or attending classes
Course Units
Qualification Number: 601/6108/5
Unit 1: Equality, diversity and rights in health and social care
How rights are promoted in health and social care services
Ethical dilemmas that may arise when balancing individual rights and duty of care
How to promote equality and support diversity
How to challenge those not working inclusively in a way that promotes change
How to support others in promoting equality and rights
Legislation and codes of practice relating to equality, diversity, inclusion and discrimination
The role of the health and social care practitioner in meeting individuals' needs through inclusive practice
Unit 2: Human growth and development
The life stages of human development
Social, emotional, cognitive and physical developments within each life stage
Theories of human growth and development
Significant life events that can occur within each stage of human development
The impact that significant life events have on individuals
Unit 3: Safeguarding in health and social care
Understanding, and purposes of, safeguarding
How health and social care practitioners can take steps to safeguard themselves
Current legislation in relation to safeguarding
The relationship between legislation, policy and procedure
Policies and procedures in relation to safeguarding
Factors that may contribute to an individual being vulnerable to harm or abuse
Signs, symptoms, indicators and behaviours that may cause concern relating to neglect or abuse
The lines of reporting and responsibility in relation to safeguarding protection and welfare
The boundaries of confidentiality in relation to the safeguarding, protection and welfare of individuals
The role and responsibilities of the health and social care practitioner in relation to safeguarding individuals
Assessment
This distance learning course is assessed using a series of assignments designed to test your knowledge of the course materials. These assignments will be submitted to your tutor for marking and will be returned with valuable feedback.
There is no exam and the certification fee is included in the course fee.
Required Knowledge
No formal entry requirements are needed to enrol onto this course; however you must be at least 16 years old. Similarly, as this is only a knowledge based course, you don't need to be working within a health and social care environment.
Awarding Body
Upon successful completion of this course you will receive a NCFE CACHE Level 3 Award in Health and Social Care accredited by the qualifications regulators for England and Wales – Regulated Qualifications Framework (RQF).
NCFE CACHE is the UK's only specialist awarding organisation for the children and adult care sectors. They offer the most up-to-date and relevant qualifications for the new RQF, and work with Sector Skills Councils to ensure high quality and cutting edge service is supplied to their customers, learners and the sector itself.
Support
From the moment you enrol onto this 1 year distance learning course, you can harness the support and expertise of our personal tutors and student support team. They can help you to make sense of your course materials and assignments, whilst providing valuable tips, advice and instructions on how to maximise your potential.
Your assignments in particularly, will be marked by our tutors who will aim to equip you with the tools to improve your marks and long term grades.
Similarly, our student support team are always on hand to answer your questions or concerns. Only one click away… you never have to feel isolated in your studies.
Frequently Asked Questions
Why learn with us?
Trusted and regulated
Study A Levels, GCSEs, Qualifications, and Endorsed Courses
Money-back guarantee
14-day money-back guarantee (terms apply)
Flexible, simple learning
Study at your own pace in your own space, without pressure
Personal expert support
Full 1-2-1 tutor support on all courses every step of the way
Price-matched courses
We guarantee to match prices (plus 5% extra off on top)
Dedicated support
We are open 9am–10pm, 7 days a week, to help our learners
Independantly accredited
Our courses are accredited by independent awarding bodies
0% finance
Get 0% finance on many of our courses
Free business course
Free business start-up short course with every purchase